Memory Foam Mattresses – Brickell Mattress
Memory Foam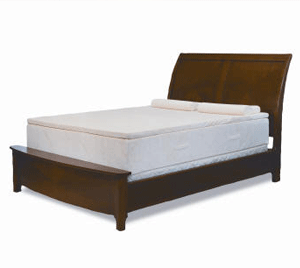 Looking for a quality memory foam mattress to help you catch a good night's sleep?  Look no further. Brickell Mattress has the best lineup of memory foam mattresses available.
We have selected a winning lineup of memory foam beds, that consist of the best materials, covers, construction, and prices.  Brickell Mattress not only uses a high density memory foam designed for optimal pressure relief, but utilizes an outstanding patented airflow system that helps keep your mattress cool and comfortable.
Ensuring you receive the best memory foam bed available, Brickell Mattress offers mattresses that are manufactured in the Unites States and come with a generous 20 year warranty.
Memory Foam technology was developed by NASA in the 1970s to be used by America's astronauts.  Since then, companies like Tempurpedic have made Memory Foam the household name it is today.  Best known for the ability to conform to a person's body, Memory Foam offers a seamless sleeping sensation.
Why Do People Choose Brickell Mattress's Memory Foam Mattresses?
1.     Affordable Prices
2.     Pressure and joint relief
3.     "Cradling" comfort sensation
4.     Less tossing and turning
5.     Better REM sleep (less waking up in the middle of the night)
6.     Hypoallergenic
Call Us Today  305-326-4000
Or