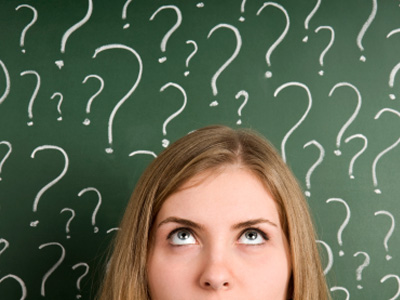 Nowadays there are so many different types and brands of mattresses on the market, and the task of finding the one that is just perfect for you can become a little overwhelming. Whether you are looking for a memory foam bed, an air bed, an adjustable bed, or an inner spring bed, you need to be careful in your decision to make sure you are purchasing the right bed for your body type, while also getting the best quality mattress for what you are paying. Nothing is worse than paying too much for a product that is low quality.
Is memory foam the best bed for me?
When it comes to memory foam, I highly recommend the company Select Foam because of their use of high quality materials in both their memory foam and their bed covers. They carry a large variety of memory foam beds with different feels (soft, medium-soft, medium, or medium-firm) and different levels of conformity so you can find a bed that is tailor-fit to your needs determined by your size and whether you are a back, stomach, or side sleeper.
I have tried both Tempurpedic and Select Foam beds of corresponding models. Like most customers that compare the two brands, I have to say that I cannot tell the difference between the two. That's important to note, since the Tempurpedic model costs almost twice that of the Select Foam bed.
I also like the covers on the Select Foam beds more because they are designed to promote cool air circulation and they seem to stretch more with the bed, making it possible to get the true feel from your memory foam bed. So take my advice and don't waste your money of Tempurpedic.
Will I like an innerspring mattress?
If you are looking for an inner spring mattress I highly recommend a look at the Ultra-Luxury level category. In this category, the absolute best of the best mattresses come from the Swedish company Carpe Diem, and the British company Vispring. These beds absolutely blow away the competition of Sealy, Serta, or even Stearns and Fosters.
The true difference is in the performance, engineering, and longevity of these beds; using the finest organic materials like horsehair, piano-wire steel coils, cashmere and much more, these beds are incredibly comfortable, but beyond that they go through a much more intensive, quality-controlled hand-made production process, that when combined with the world's most luxurious and sensible materials, fit the body in a way no American bed can.
From my own personal experience with a night on a Vi-Spring Masterpiece, I can confidently say that I have never experienced that kind of comfort thus far in my life, it is that good. My personal favorite however is the Carpe Diem Malö because of its combination of incredible comfort and world-class elegance. I highly encourage you to look into both brands to get a feel of what might fit you better. Additionally, these brands don't start out too expensive, so you can find yourself a world-class Ultra-Luxury mattress for the price of an upper level Tempurpedic, and let me tell you, it is so worth it.
Find the Best Mattress for You!
Not many stores in the U.S. carry these brands but you can find them at Brickell Mattress. To find the best bed or mattress for you, speak with a Sleep Expert today by calling 305-326-4000.