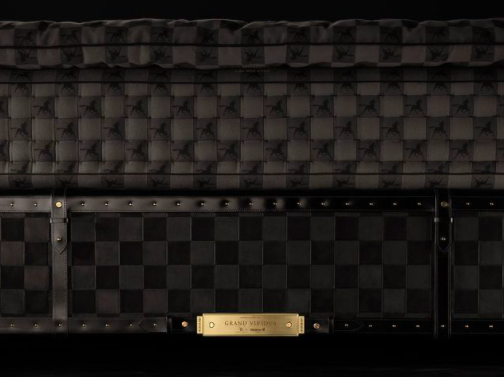 This year, Hastens Miami has crafted the ultimate break and relaxation experience, available at this year's Art Basel in Miami. The sleep spa will be offering a private sleep and spa session on one of the best-known and most luxurious mattresses in the world – the Hastens Grand Vividus, available for $500,000.
The Grand Vividus is a
Hastens mattress
designed by Ferris Rafauli. Rafauli is a world-class designer, creating elegant lifestyle creations for an elite clientele. Raufauli is also known for designing rapper Drake's home. Along with his collaboration with Hastens. Rafauli has designed numerous restaurants, lounges, private jets, cars, private yachts, and luxury retail spaces. 
The sleep spa will be located at the Hastens Miami, right in the heart of the Design District. Hastens has partnered with Dr. Irina Logman for acupuncture services and massage treatments, Dr. Barba Strum for anti aging treatments, and Juan Quintero, a Hastens managing partner specializing in sleep and spinal health, will be using sleep therapy on all sleep spa sessions. 
Spots are limited and can be reserved by emailing
miami@hastensstores.com
or calling the store at 112 NE 41st St, directly at 305.615.2002.
Sessions with Dr. Logman (acupuncture, massage, and sleep sessions) are appointment only for Friday, December 3. Sessions with Dr. Strum for The Ultimate Antiaging Basel Break are only available on Saturday, December 4. Whichever session you choose, you will not only get to experience the world's best mattress but receive a take-home gift from Hastens. 
The Grand Vividus mattress will be unveiled for the first time in the Hastens Miami store showroom on Thursday, December 2.