Air Beds – Brickell Mattress
Airbeds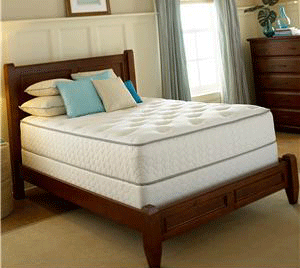 We're sure you're familiar with the Sleep Number bed popularized by Select Comfort.  Not willing to pay the oftentimes $4,000 price tag?  Come to Brickell Mattress!  We have a  proprietary lineup of air beds that are better constructed than the Select Comfort models and thousands of dollars less.
Thinking about getting an airbed? Airbeds are great for people who aren't sure what firmness level they prefer in a mattress.  Perhaps your comfort level changes nightly.  Or maybe your spouse desires a different comfort level than you do.  All these problems are solved with the airbed.  Airbeds allow you to adjust the amount of air present in the mattress, allowing the mattress to become softer or firmer.
You can put many different materials in the mattress cover of an airbed. Latex foam, quiltflex, and cotton, are all examples of materials you can add to your airbed to give you maximum comfort.
Better Construction than the Sleep Number Bed
Our airbeds will perform and last longer than the Sleep Number bed.  They come with a more durable, quieter motor, which is used to pump air in and out of the mattress.  Brickell Mattress's miami mattress models also include a mold-proof barrier, an extra lining that doesn't allow sweat or accidental water spillage into the air cavity that may result in the development of mold. Our models also don't have an uncomfortable piece of foam separating the air chambers for Queen and King size beds with two air bladders present like the Sleep Number beds.
Why Do People Choose Brickell Mattress's Airbeds?
1. Thousands of dollars less than the Sleep Number beds
2. Adjustability of air (pick your firmness level!)
3. Comfortable sleep with the use of latex foam
Most reliable construction on the market today
Call Us Today  305-326-4000
Or