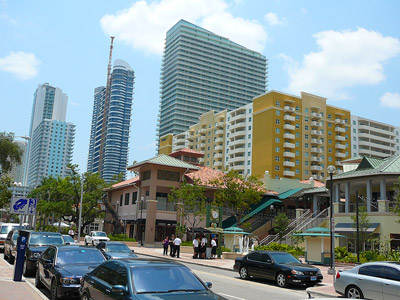 Tired of cheap beds and hassling salesmen? There is a store in the heart of Miami that offers a unique and innovative mattress experience that is unmatched anywhere else. Come to Brickell Mattress for a new and refreshing bed experience featuring some of finest and most innovative beds in the world that redefine your definition of comfort and luxury. With experienced sleep professionals who are here to help and not hassle, you can be sure to find the bed that is fit just for you.
Here at Brickell Mattress you will be greeted at the door and will enter into a calm and peaceful environment amongst some of the finest beds in the world. The goal is to give you as much time as you need to in a calm unrushed environment so that you can truly experience the comfort and luxury offered by some of the finest beds in the world.
Find the Perfect Sleep Solution
Brickell Mattress carries a very wide lineup of beds ranging from some of the most innovative and advanced, to the world's best Ultra-Luxury mattresses from the European bed makers of Carpe Diem and Vi-Spring.
If you are looking for simply the best in innerspring comfort, quality, durability, and the use of natural materials, you absolutely need to come in and experience the finest world class beds for yourself. The store also carries an extensive line of adjustable beds, airbeds, and latex beds. Whatever you are looking for you will find it at Brickell Mattress.
A New Bed Shopping Experience
Brickell Mattress is presents an in-store bed experience unlike any other. With an inviting and open feel, the store presents its mattresses in a calm stress-free environment, absent of the pressure from hassling salesmen. The interior was designed to present the beds as they would be seen in the home, a refreshing experience from the bland white sea of beds in your traditional department store. The store is almost reminiscent of an art gallery, presenting the beds amongst a façade of elegance and flair. The idea of this environment is to give you time to try out the beds, talk with the sleep experts, and collaborate to find a bed that will truly fit you the best based on your personal preference and your body type. The true end-goal is to find you the best sleep you have ever had.
Speak with a Sleep Expert
For a new refreshing mattress experience, come to Brickell Mattress. Located at 1030 SW 8th Street, Miami, FL 33129, come in today and start your journey for better sleep and a healthier you. For more information, call 305-326-4000 to talk to a sleep professional who will guide you every step of the way. Come to Brickell Mattress, and start sleeping like you never have before.