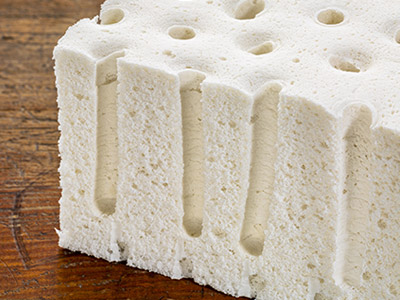 So, you have heard that Talalay Latex is wonderful to sleep on and you wonder just where in Miami you can experience this mattress. Well look no further than Brickell Mattress, where there are several types of Talalay Latex Mattresses to choose from.
Talalay latex is a liquid latex rubber base made from the sap of a rubber tree, that has been introduced into a closed mold, vacuumed of air then frozen to stabilize the cell structure in order to produce an allergen free mattress that is perfect for sleeping.
Frequently Asked Questions About Talalay Latex
Talalay Latex contains no synthetic or petroleum based fillers so it has no off gassing problems that might be unhealthy to your respiratory system. It is also hypo allergenic, anti microbial, dust mite and mildew resistant. Not only does Talalay Latex sleep cool due to the modern ventilation technology of adding holes to the mattress, it has the uncanny ability of providing comforting support while it relieves pressure points.
What kind of beds at Brickell Mattress feature Talalay latex?
Brickell Mattress features several top of the line Talalay Latex beds including the spectacular Carpe Diem, Sweden's most popular sleep system. And now Bio Vital the newest luxury Talalay Latex bed from Seville. Both of these fine offerings are worthy of your beautiful bedroom, offering both style and exquisite comfort to your life.
How long does it take to order a Talalay mattress?
When you order a Talalay Latex Bed from our showroom, you can expect a delivery date between four and sixteen weeks depending upon the country it comes from. While Carpe Diem has offerings that are stored here in America, should you order a specialty bed, or a Bio Vital bed, it can take time to manufacture and ship from oversees. The good news is, these beds are really wonderful for up to 20 years, making them totally worth the wait.
Okay, you sold me on Talalay. Now how do I find the bed that's right for me?
The Sleep Experts at Brickell Mattress will guide you through the process of discovery and how to find the right mattress for you. As with many mattresses, body mass index plays an important factor in your decision of firmness and which bed to buy. The right specialist will take your height versus weight and guide you to the sleep system that allow all of your body parts to be completely supported, no matter which position you choose for sleeping.
Visit a Sleep Expert, Today!
Brickell Mattress, Florida Specialty Sleep Store offering Miami's finest selection of Talalay latex mattresses available is located at 1030 SW 8th Street, Miami, FL 33129.
Visit us online, or call our store to speak with a knowledgeable Sleep Expert at (305) 326-4000.