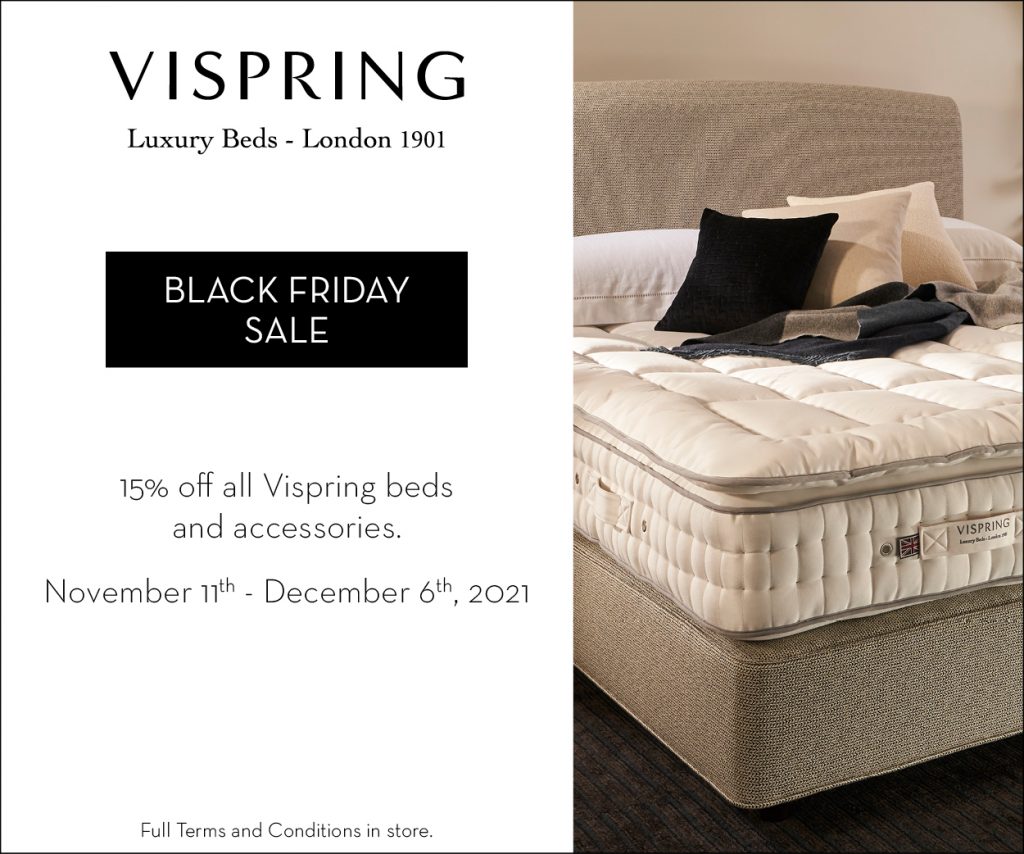 Looking for the perfect gift? There's no better gift than the gift of good sleep. If you know someone struggling due to a lack of sleep, then the problem could be their old mattress. Brickell Mattress' Black Friday sale will include 15% off all Vispring beds and accessories. The sale will continue until December 6. All orders must be placed before closing time on December 6 to qualify. Please note that this discount is not an additional 15% off the store.
There is no shame in getting yourself a Christmas gift either. One of our top mattress brands can transform your day-to-day life by helping you get a better night's sleep, making it the perfect gift for yourself.
Vispring mattresses, especially the Vispring Cashmere Superb, defines what it means for a mattress to be elegant and luxurious. The Vispring brand values its promise of exceptional comfort, creating beds from only the highest quality materials and unmatched craftsmanship. With over a century of experience handcrafting the world's finest luxury beds, you can be sure a Vispring bed will last for years to come.
Currently, the British brand features eight mattresses, available at Brickell Mattress, featuring comfortable, handcrafted pieces. Each bed includes layers of heat-treated vanadium wire springs, hand stitching, plush coverings for added comfort, alpaca and pure cashmere filling, and a meticulous design featuring two packers of spring support layers and a complete cashmere covering.
Stop by our store in Miami or visit us online to learn more about our collection of Vispring mattresses available.