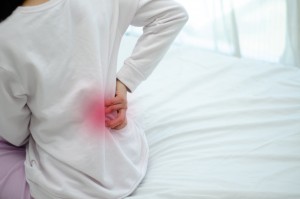 We all know that a significant portion of our lives is spent sleeping, which is one of the reasons why having a quality mattress is so important. A good night's sleep is so essential to your health that sleep disorders such as insomnia may go as far as reducing your life expectancy, not to mention making you more susceptible to illnesses and reduced mental health.
Do you find it difficult to stay asleep despite getting enough hours? The age of your mattress may have something to do with it. The Sleep Foundation recommends keeping your mattress no more than nine or ten years. Anything beyond that and your mattress may be doing you more harm than good. For example, if you wake up with muscle pain or a feeling of stiffness, it's possible your mattress is no longer able to properly support your weight. Because it happens slowly over time, you may think it's simply a case of getting older.
It's also important to remember that mattresses may attract allergens and they also collect sweat and body oils. Over time, this can make your mattress not only uncomfortable but also quite unhealthy.
Ready to replace your old mattress? Come and visit us and we'll be happy to help!
This update is by Brickell Mattress. We sell luxury beds and the world's top mattress brands: VISPRING Luxury Beds and mattresses, Hästens Since 1852 and CARPE DIEM BEDS OF SWEDEN. We offer a sterling selection of mattresses including organic & natural latex, as well as handcrafted beds and innerspring mattresses. We also have a broad selection of bedroom furniture and accessories. With more than eight years of working in the bedding industry, we pride ourselves on being your premium quality sleep center in Miami-Dade County. Visit us online at http://www.brickellmattress.com, at our store located at 1030 SW 8th Street in Miami or give us a call at 305-326-4000 for more information on our mattress collection.