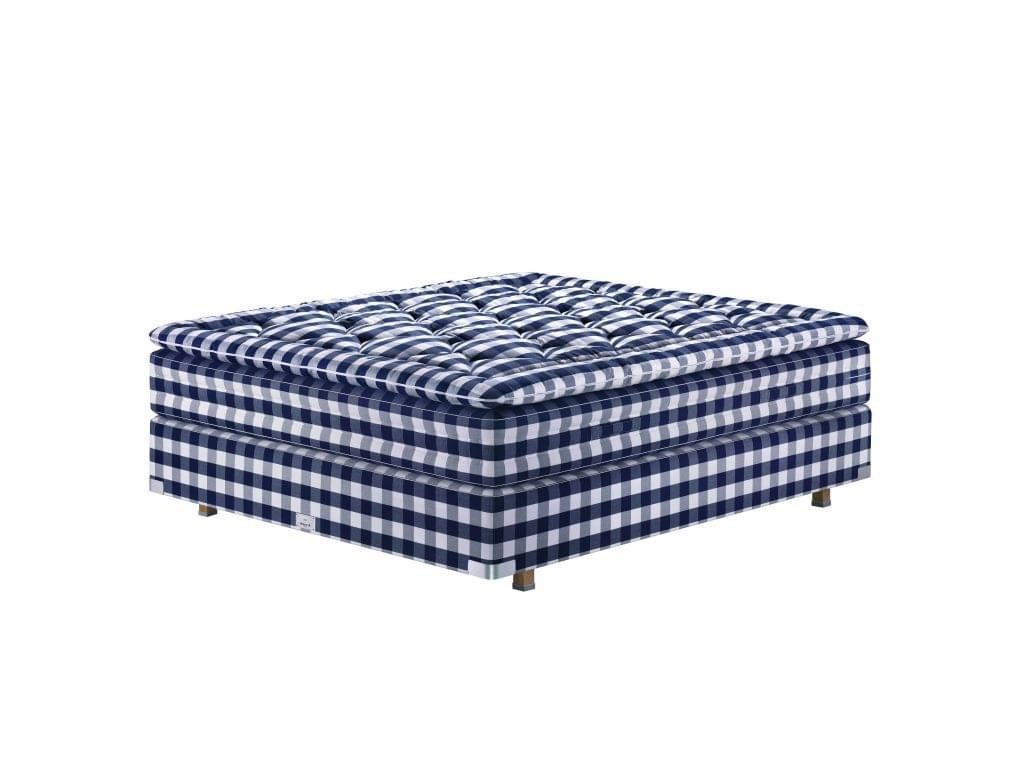 A Hastens 2000T is like resting on all of Hastens' history. This bed incorporates every lesson they've learned in their 170 year quest for the perfect night's sleep.
It is difficult to match the Hastens 2000T's luxury quality and comfort. Hastens created the 2000T using the ideal blend of natural materials that are sustainably produced and ethically sourced. The 2000T has 37 layers, including flax, cotton, wool, and horsetail hair. The natural materials in the Hastens 2000T Bed, like those in all Hastens mattresses, allow for free air circulation, ensuring a cozy sleeping environment.
The Hastens 2000T's key characteristics include its softness, pliability, and, more importantly, how supportive and responsive it is. The Hastens 2000T, in particular, adapts naturally to your tiny movements and changes in body position while you sleep. The 2000T also has brushed aluminum corner detailing on the base. To maintain its classy structure and profile, it also has piping and double side stitching.
Immediately after lying on your Hastens 2000T Bed, you'll experience a sense of weightlessness. The pressure points on your body will be gently supported. For partners with different weights, the Hastens 2000T, which offers different levels of firmness on each side, can be incredibly helpful and comfortable. No matter what position you end up sleeping in, the 2000T is made to make you feel like you're floating on a cloud.
Visit Brickell Mattress online or in-store today to learn more about how a luxury mattress, such as the Hastens 2000T, can improve your sleep.