Hästens Miami | Brickell Mattress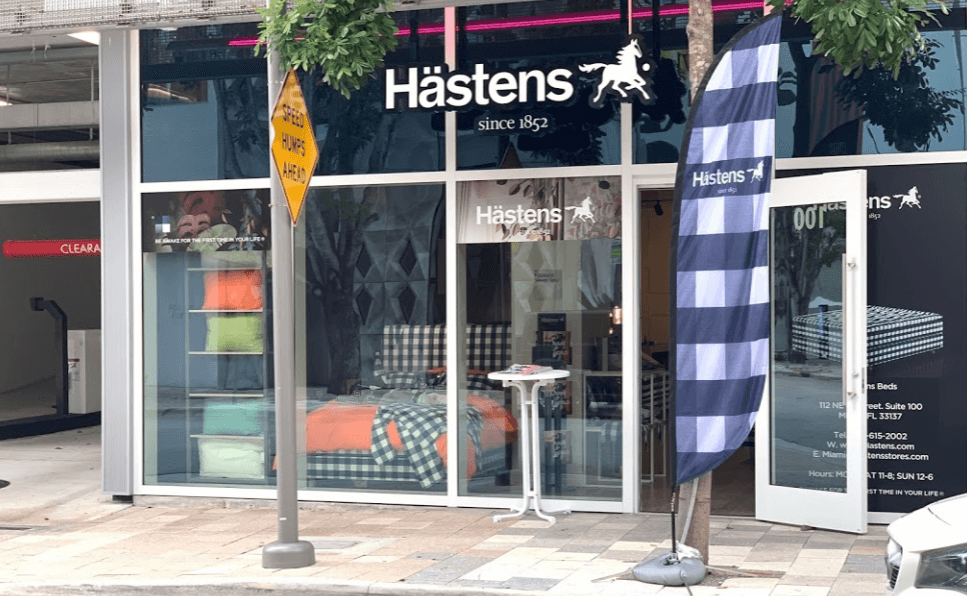 DESTINATION: MIAMI
Why you and everyone else wants to move to Miami?
Recently, Miami has been seeing a big influx of new residents coming from the main cities: NY, LA, Chicago, SF, SJ, Dallas, Seattle... drawn to the life-style, weather, the cost of living, their real estate purchasing power, and for those that make Miami their primary residence, the absence of a state income tax and a business-friendly mindset, that has already prompted hedge fund billionaires and native New Yorkers.
The outflow from NY is directly reflected in the movement of people. New Yorkers were significantly more numerous than people from other cities in US. For people who earn high incomes in finance or other industries, that makes the state extremely attractive. Overall LA is 40.8% more expensive than Miami.
Miami has become a global city, one the fastest growing major cities in US, with easy access to North America, Latin America, Europe, and the rest of the world via the enormous Miami International Airport. The 'Magic City' has also the fastest growing job market, increasing 24.1 percent 5 years and its population grew by 12 percent, fourth in the nation.
South Florida has a lot to offer, with its Latin flavor, vibrancy, unique effervescence, sunny temperature climate, positive energy, continues to attract residents looking for a new place to call home and there is more than just whether to recommend the region.
LIFE-STYLE AND WEATHER
Miami life-style is hard to beat. Moving to Miami from NYC can add another dimension to one's life not found in NY, given year-round warm weather. This leads everyone to have active outdoor life-style whether you enjoy the ocean, water sports on Biscayne Bay, running, tennis, golf, and even just walking.
This world-class city is full of restaurants, nightlife, great schools. The city is known for its breathtaking beaches, booming culture, and wide entertainment scene. In addition, Miami is also an important business hub. Miami connects the US with Latin America, making it a great host for hundreds of regional or global business headquarters. It is not just Wall Street but other companies from other high-cost places like California and Chicago.
FINANCIAL WORLD
Why more and more Wall Street firms are relocating to Miami?
Financial institutions which relocated or plan to relocate headquarters office and open new offices in Miami.
At the end of last year, the financial world received a bigger shock when Goldman Sachs announced that it would move its asset management department away from Wall Street. The firm is considering Miami as a strong candidate for the department's new location.
OPPORTUNITIES: THE REAL ESTATE OPTIONS
Miami has a lot of amazing real estate opportunities at attractive prices. In recent years, Miami has seen many luxurious developments. Furthermore, it is also home to many gated communities, waterfront homes, and accessible condos. In most cases, Miami homes offer generous spaces, beautiful views, and great amenities.
DIVERSITY: MIAMI HAS SOMETHING FOR EVERYONE
Miami is a melting pot, a city for a variety of demographics. Whether you are a young professional, a retiree, or a family, Miami has a place for everyone. If you are moving to Miami to take advantage of the booming business scene, Brickell might be the perfect pace for you. If you are looking to relocate with your family, you should consider Aventura or Coconut Grove, the oldest neighborhood or Coral Gables or Miami Beach for beaches and more beaches. For an ultra-luxurious life-style, Bar Harbour. Because Miami is so versatile, people who relocate have the freedom to choose from a variety of neighborhoods to find the right fit for them.
For most people looking for a better life outside the snow, intense heat or boredom, moving to Miami can be a game-changer.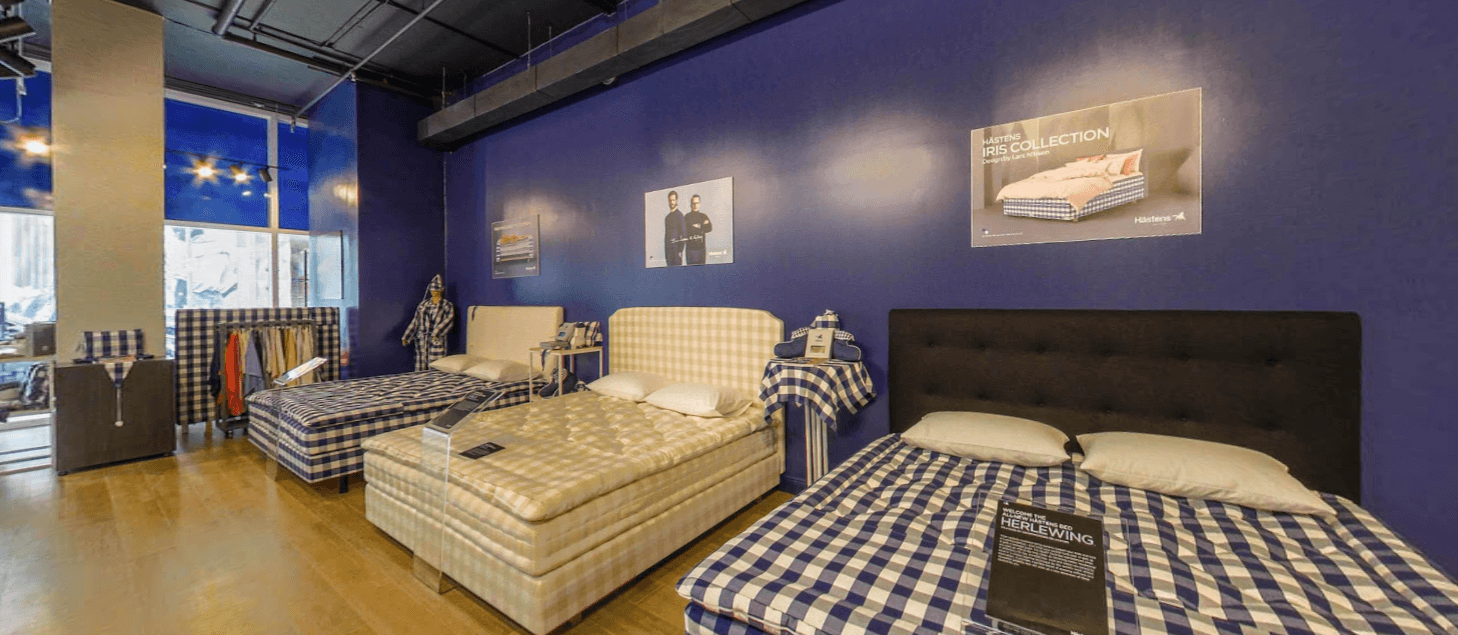 A WARM WELCOME TO THE NEIGHBORHOOD OF THE MIAMI DESIGN DISTRICT
HÄSTENS STORE
Miami Design District is an upscale neighborhood devoted to high-end fashion, innovative design, architecture, dining experience and of course a showroom of the best beds in the world: Hästens. Hästens Beds of Sweden simply makes the world's most comfortable beds.
Our bespoke beds and mattresses are tailored to meet your needs and help your spine. A good night's sleep is the human body's way of self rejuvenating, mentally and physically. The sleep we want to give you!
Our Sleep Spa is the only one in Miami, and offers a Bed Test where you can take a nap, a few deep breaths and relax for a few minutes and feel an oasis of deep peace. Our Sleep Coaches will guide you to find the perfect Hästens and right support for you.
The selection is made out of all natural materials, using essentially the same techniques employed 160 years ago, unchanged in all this time, the finest natural materials, handcrafted to perfection. There is cotton (for coolness, ventilation), wool, (natural insulation properties), flax (diverting static electricity), as well as thousands upon thousands of fine, curly strands of horsetail hair, which behave as tiny mini springs, fend off moisture and promote air flow. A great bed is the best instrument. 'Sleep is a performance activity, like any other results-driven endeavor and it requires the right equipment to deliver the best results', like Dr Breus (The Sleep Dr) says.
There is nothing better than to start fresh every morning when making the transition to a new place as you move from NY, Chicago, LA, SF, Dallas, Atlanta, or any other city in US... to the 'Magic City'. Deep quality sleep -the kind that gives you the opportunity to blossom to your full potential- Every day.
If we stimulated your curiosity, come and visit our Sleep Spa at the Miami Design District. We will welcome you with a gift. Our store is taking the proper Covid Precautions.
You deserve it...New life...New bed