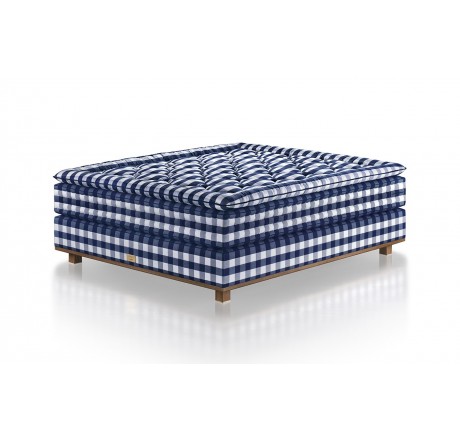 Hästens, the leading Swedish mattress brand, has opened its first store in Dubai, located in the United Arab Emirates (UAE). The giant flagship store is over 4,000 square feet, located on Sheikh Zayed Road, and will showcase their latest concept, representing a destination for visitors to immerse themselves in the Hästens experience fully. They will be able to feel and test collections and linen accessories.
When visitors enter the new store, Hästens hopes to set them on a journey, one that will show them the value of a good mattress and how to have the best night's sleep.
Regional Director IMEA Ludovic Létrillart said of the opening, "Having built a very strong clientele in this market over the past few years, we are delighted to be opening this flagship store in partnership with the Mattress Store Group – a market leader in the UAE for sleep solutions – and to provide our customers with a full immersive Hastens experience."
Hästens, known for fine handcrafted beds since 1852, is now globally recognized. Each bed is made with only high-quality, sustainable, and natural materials and top-of-the-line craftsmanship.
People are beginning to understand the value of the right mattress, and Hästens is there to help them achieve that. With a mattress like the Hästens Vividus, optimal sleep is not too far off.
The  Hästens Vividus Mattress is another one of the products amongst Hästens' handmade mattress collection. Sewn with a unique diamond pattern with free-standing seams, the inside material (extra-long horsetail hair) reaches where it needs to and easily adjusts to your body through the night. The Hästens Vividus is available at Brickell Mattress. Come see us in the store, or visit us online for more information.