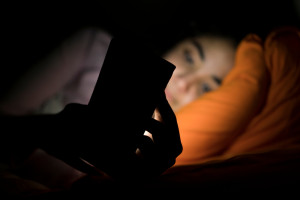 You're likely familiar with the word 'insomnia'. For those that have been fortunate enough to never deal with it, insomnia is the inability to get enough sleep, whether it's being unable to fall asleep or staying asleep. For chronic sufferers, it can potentially lead to health problems. For the rest of you that have in fact heard of it, the term you may not be familiar with is 'semisomnia'.
Semisonia is a term coined by Dr. Neil Stanley, a sleep expert who has researched the science of sleep for more than three decades. Stanley travels to various parts of the world using his expertise to conduct public and healthcare professional lectures on everything that has to do with sleep. Semisonia is his definition of the daily poor sleep and low-grade daytime sleepiness that we often experience on a regular basis. Unlike insomnia, it's not a medical condition.
The topic of semisonia is part of the "Better Sleep with Dr. Stanley" series which is being published on the Vispring website. You can read more about it as well as previous entries in the series by clicking here.
Speaking of Vispring, if you're looking to avoid dealing with semisomnia or want a potentially effective way of tackling a case of insomnia, a Vispring mattress will help you do that. Vispring mattresses are luxurious beds that have been used by royalty thanks to their impeccable craftsmanship, resulting in what are some of the world's most comfortable beds.
This update is by Brickell Mattress. We sell luxury beds and the world's top mattress brands: VISPRING Luxury Beds and mattresses, Hästens Since 1852 and CARPE DIEM BEDS OF SWEDEN. We offer a sterling selection of mattresses including organic & natural latex, as well as handcrafted beds and innerspring mattresses. We also have a broad selection of bedroom furniture and accessories. With more than eight years of working in the bedding industry, we pride ourselves on being your premium quality sleep center in Miami-Dade County. Visit us online at http://www.brickellmattress.com, at our store located at 1030 SW 8th Street in Miami or give us a call at 305-326-4000 for more information on Hastens mattresses or other brands.