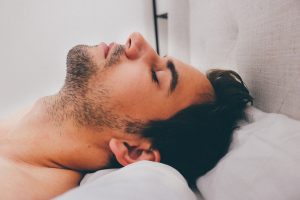 It's safe to say the majority of Americans do not get the recommended minimum of seven hours of sleep a day. Per the American Sleep Apnea foundation, more than half a billion Americans suffer from a sleep disorder while as much as thirty million people experience intermittent sleep. One extra hour of sleep can make a world of difference, and here is a pair of reasons why you should try and get more.
Heart health. Research has shown that those with short sleep increased their risk of coronary heart disease or stroke by just over ten percent compared to those that slept at least six to eight hours. It should be noted that oversleeping is also not a good idea.
Depression and mental health. Those who suffer from a sleep disorder such as insomnia showed a tenfold risk of becoming depressed. Though research is still ongoing, there is also a possibility that not getting enough REM sleep (the deepest sleep state) or poor sleep quality may result in a higher risk of developing dementia.
These two reasons are among the many why you should try and make an effort to get in an extra hour of sleep each night. If it's the mattress that's causing your sleep issues, names like Hästens and Vispring are here to save the day. Countless people have upgraded their sleep with these mattresses that are known for helping you fall asleep quickly and stay asleep.
To read more, please visit https://www.rd.com/health/6-ways-an-extra-hour-of-sleep-could-save-your-life/.
This update is by Brickell Mattress. We sell luxury beds and the world's top mattress brands: VISPRING Luxury Beds and mattresses, Hästens Since 1852 and CARPE DIEM BEDS OF SWEDEN. We offer a sterling selection of mattresses including organic & natural latex, as well as handcrafted beds and innerspring mattresses. We also have a broad selection of bedroom furniture and accessories. With more than eight years of working in the bedding industry, we pride ourselves on being your premium quality sleep center in Miami-Dade County. Visit us online at http://www.brickellmattress.com, at our store located at 1030 SW 8th Street in Miami or give us a call at 305-326-4000 for more information on our mattress collection.