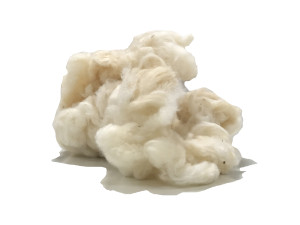 What do you think of when you hear the word "cotton"? Chances are you're envisioning a soft, incredibly comfortable material that's simply, well, wonderful! When used in a mattress, you know you're in for a lovely night's sleep. When it's combined with other natural materials like horsehair, your mattress becomes a trip to a restful paradise, lulling you to sleep almost instantaneously.
While human beings have lungs to help them breathe, often we fail to realize that the skin is another organ that requires breathability. With millions of pores running through our skin, it's essential that each individual one can breathe properly in order to push out toxins. On top of that, when your skin can breathe it means you'll remain dry with less risk of sweating.
Have you noticed how your cotton shirt assists with keeping you cool during the summer season? It works in a similar way on a mattress. Cotton creates ventilation and wicks away perspiration, helping you keep cool at night while enjoying a restful night's sleep.
Hästens has a sterling reputation for its premium mattresses utilizing all-natural materials, including cotton. A better night's sleep awaits you in 2018.
This update is by Brickell Mattress. We sell luxury beds and the world's top mattress brands: VISPRING Luxury Beds and mattresses, Hästens Since 1852 and CARPE DIEM BEDS OF SWEDEN. We offer a sterling selection of mattresses including organic & natural latex, as well as handcrafted beds and innerspring mattresses. We also have a broad selection of bedroom furniture and accessories. With more than eight years of working in the bedding industry, we pride ourselves on being your premium quality sleep center in Miami-Dade County. Visit us online at http://www.brickellmattress.com, at our store located at 1030 SW 8th Street in Miami or give us a call at 305-326-4000 for more information on Hastens mattresses or other brands.