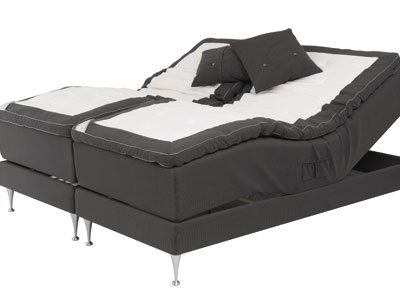 The most exclusive and luxurious beds in the world are those by Carpe Diem, and there is only one place to find these beds in the whole Florida Region. This store is an Ultra-Luxury bed boutique in the heart of Miami providing the finest selection of beds in the whole world, Brickell Mattress. Carpe Diem of Sweden has been a dominant bed maker in Europe for many years, and is considered a maker of the most elegant and comfortable beds in the world. If you are looking for world class comfort, quality, durability, luxury, and a unique elegance, no other bed maker exceeds Carpe Diem in these respects.
Carpe Diem has been making beds in Sweden for around a century and has now been voted the overall best bed maker in Scandinavia seven years in a row. The region of Scandinavia has been a legendary center for quality mattresses for years, making Carpe Diem's award of best overall very impressive. Carpe Diem utilizes innovative Scandinavian and Continental bed designs that are built with the finest quality natural materials and a patent pending bottom segment that provides possibly the world's best pressure relief and support. This bottom segment is complimented by an innovative transverse pocket spring system below a natural latex mid mattress and an intensely comfortable top mattress comprised of organic cotton and New Zealand wool. These components act together to make a bed that is truly a competitor for the title of best mattress in the world. Every Carpe Diem is meticulously handcrafted over the course of 20 hours on average, instilling a quality that can truly be felt when one lays down on a Carpe Diem.
If you are interested in sleeping on the best beds in the world, contact Brickell Mattress today! It is a must that you come in and experience these beds for yourself; they are truly life-changing. Brickell Mattress is located at 1030 SW 8th Street, Miami, FL 33129, come in today and start your one of a kind mattress experience. For more information go to www.brickellmattress.com or call 305-326-4000 to talk to a sleep professional who will guide you every step of the way.
Travel Program. If you are interested in seeing Carpe Diem beds in person, but you do not live in the area, Brickell Mattress will fly you down to the store for free! Call today, you have nothing to lose, and a lot of amazing sleep to gain.