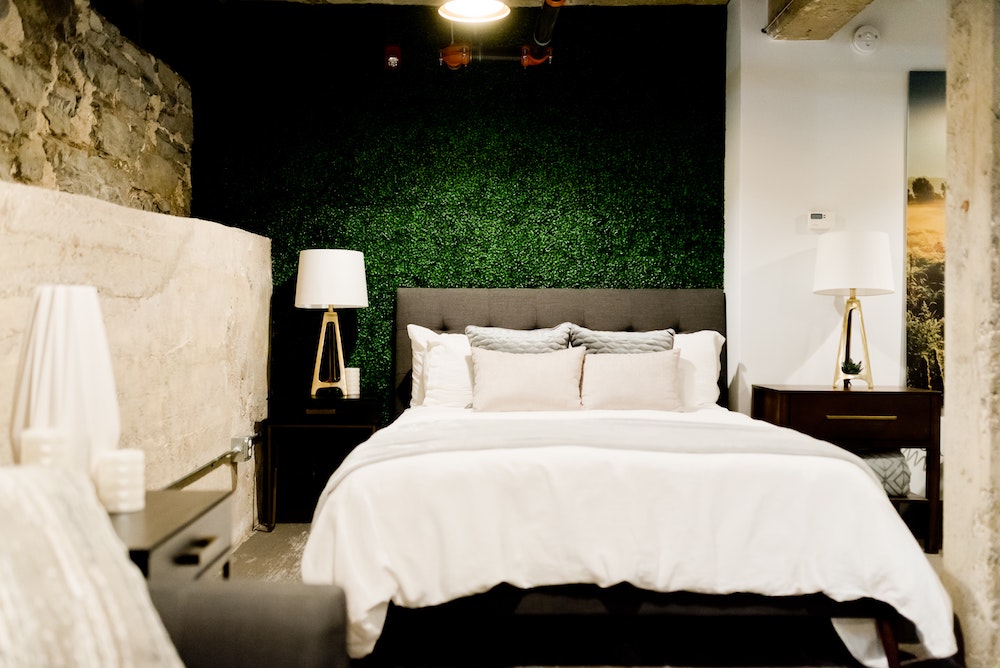 Swedish mattress expert, Hastens, has just revealed a new line of furniture, designed by Bernadotte & Kylberg. The inaugural collection, the first of its kind for Hastens, features beaches and nightstands that pair perfectly with their luxury mattress, made with their own graphic intarsia motifs. Hastens has been known worldwide for its top-of-the-line beds but is making its way into bedroom furniture.
The collection was made in collaboration with Tre Sekel, a furniture workshop, taking inspiration from Hasten's famous white and checkered design. You can see the pattern designed on the wood, made with hand-laid ash and walnut intarsia patterns.
As for Bernadotte & Kylberg, it is their second collaboration with luxury wool mattress brand Hastens. Every piece follows Hasten's commitment to quality throughout the entire design and manufacturing process. The bench comes with storage space covered by a soft lid and a dividing drawer that moves sideways for easy, hassle-free access. The pieces are available in ash and walnut and have immaculate attention to detail, such as lined leather pieces.
"Design is so much more than color and shape. It is also about sustainability – creating timeless products of high quality in a well-thought-out way," says Oscar Kylberg. Bernadotte & Kylberg draw inspiration as well from what they associate with Hastens – an unwillingness to compromise on what matters most in a mattress, which is the sheer quality and detail of its makeup.
Hastens mattresses, like the Hastens Herlewing Mattresses, are available for purchase through Brickell Mattress both in-store and online. To find out more, please visit us online.