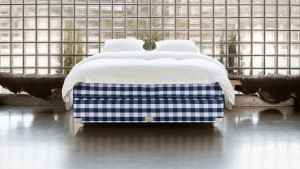 You spend a tremendous chunk of your life laying on a mattress. Hence, it's imperative that you take the time to find a mattress that will give you a restful night's sleep and provide essential support to your body so you wake up feeling energized, refreshed, and ready to tackle the day's responsibilities. With that in mind, it's strongly worth considering what a natural mattress can do for you.
Natural mattresses are—pun intended—naturally supportive on your back and your spine. These mattresses can easily mold to your body's unique shape so that your body is free of pressure or stress, thereby minimizing the amount of tossing and turning. What's more, natural mattresses that use materials such as horsehair will also help with keeping your body temperature regulated and cool throughout the night. Considering how unbearably warm South Florida's weather can become during the summer season, this is a massive plus, reducing the odds of waking up in the middle of the night drenched in sweat.
Hästens has earned itself a loyal following for its premium mattresses utilizing all-natural materials, including horsehair. Why not consider improving your body and mind in 2018 with a better night's sleep?
This update is by Brickell Mattress. We sell the world's top Luxury Beds and mattress brands: VISPRING Luxury Beds and mattresses, Hästens Since 1852 and CARPE DIEM BEDS OF SWEDEN. We offer a sterling selection of mattresses including organic & natural latex, as well as handcrafted beds and innerspring mattresses. We also have a broad selection of bedroom furniture and accessories. With more than eight years of working in the bedding industry, we pride ourselves on being your premium quality sleep center in Miami-Dade County. Visit us online at http://www.brickellmattress.com, at our store located at 1030 SW 8th Street in Miami or give us a call at 305-326-4000 for more information.