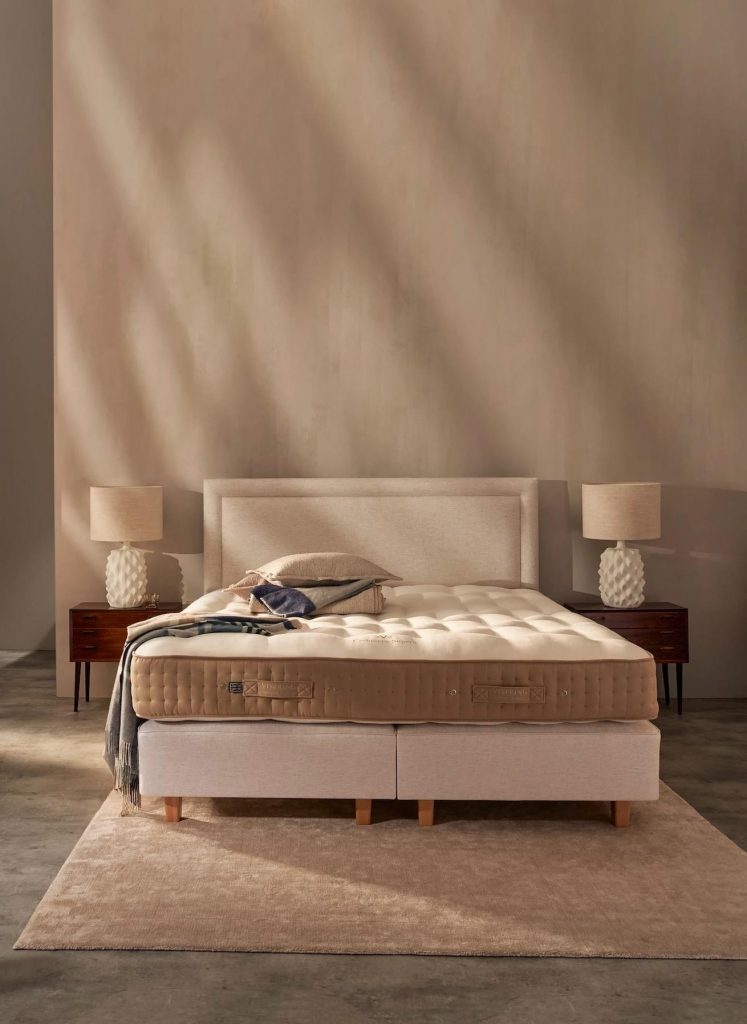 Buying a new bed isn't something you should rush into because there's so much to think about before you make a decision. Vispring's sleep professionals have compiled a wealth of information to help you in making an informed decision. Here's a compiled list of helpful tips.
Don't Buy Before You Try
It takes time to find the optimal degree of support and cushioning. It's always a good idea to test each bed for at least 10 minutes by lying down in your preferred sleeping position and turning over a few times. If you share a bed with someone, make sure you're both present while the test is conducted. Vispring mattresses offer varying spring tensions, fillings and sizes. Try a few different ones to see which one is the best fit for you. You spend a third of your life in bed, so take your time choosing the right one.
Consider Your Sleeping Style
Understanding the postures our bodies take when sleeping is important because it helps you choose the right tension, spring count and fillings. If you share a bed with a partner, you should consider sleep type compatibility as well; a split tension mattress, for example, may provide a more restful night's sleep for both of you.
Choosing the Right Tension
Vispring offers four different mattress tensions: soft, medium, firm and extra firm. It's important to toss off any preconceived notions that a firm mattress is always the best, because this is just not true. Tension is, of course, a matter of personal preference, but the professionals at Vispring always recommend that you evaluate your body weight first. To avoid aches and pains caused by sleeping on the wrong mattress tension, proper spinal alignment is required.
Don't wait another night to feel the difference of a Vispring bed. Visit Brickell Mattress online or in-store today to learn more about how a luxury mattress can help improve your sleep.