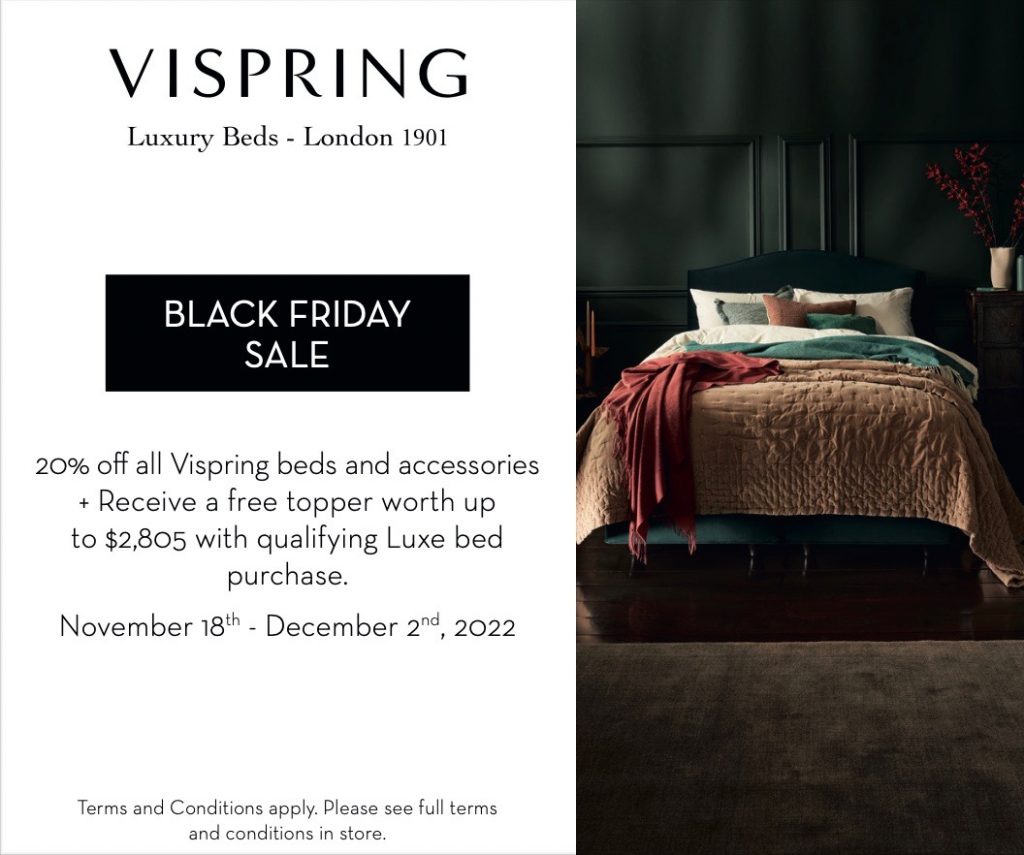 This year, Brickell Mattress will experience Black Friday ahead of schedule as the Vispring Black Friday Sale will start on November 18th. The deal is available at Brickell Mattress and will run through December 2, 2022. For a limited time, get 20% off all Vispring beds and accessories, as well as a free topper worth up to $2,805 when you buy a qualifying Luxe bed. All orders must be received by Customer Service on December 3rd to qualify for promotion. While their luxurious beds are available for purchase online, you can find out more about the complete set of terms and conditions in person.
All of Vispring's mattresses are incredibly plush and supple since they are crafted using a combination of cashmere, Tussah silk, horsehair, alpaca, and bamboo. Vicuna wool, which is obtained from the Peruvian Andes and is as absorbent as it is soft, is used in some Vispring mattresses (the Luxe Collection), and is often regarded as the most desirable form of wool in the world. Vispring mattresses are made with excellent insulators, so you may sleep comfortably even on hot nights.
A Vispring luxury mattress topper can be a great investment if you're looking for some added comfort. Heaven & Heaven Luxury Toppers are stuffed with materials like British fleece wool, silky needled wool, and in certain upgraded models horsetail hair from South America (the Heaven Luxury Supreme topper). 
If you're thinking about investing in a new mattress, visit Brickell Mattress online to view our full collection of luxury mattresses to help improve your sleep.