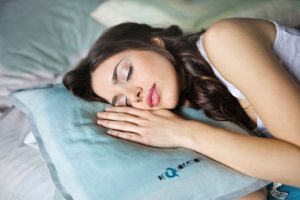 If you ever had trouble sleeping at night and have been suffering from it for years, you might have lower back pain. You may have considered surgery, however the risks with surgery can be daunting, With open back surgery you may be hospitalized followed by a long period of recovery time.
Other spine conditions like arthritis, and herniated discs are more painful because they put more pressure on spinal nerves causing both local and traveling symptoms. To relieve the pain, surgery may be done that accesses the location of the nerve compression. This is done with less than an inch of a incision to remove what is causing the compression on the nerve.
Minimally invasive spine surgery usually treats conditions like lower back pain, Facet disease, osteoarthritis, spinal stenosis, and degenerative disc disease. To help relieve your back pain look at the different mattresses that Bickell Mattress has to offer like Hastens, Vispring, Carpe Diem, and more.

This update is by Brickell Mattress. We sell luxury beds and the world's top mattress brands: VISPRING Luxury Beds and mattresses, Hästens Since 1852 and CARPE DIEM BEDS OF SWEDEN. We offer a sterling selection of mattresses including organic & natural latex, as well as handcrafted beds and innerspring mattresses. We also have a broad selection of bedroom furniture and accessories. With more than eight years of working in the bedding industry, we pride ourselves on being your premium quality sleep center in Miami-Dade County. Visit us online at http://www.brickellmattress.com, at our store located at 1030 SW 8th Street in Miami or give us a call at 305-326-4000 for more information on Hästens mattresses or other brands.