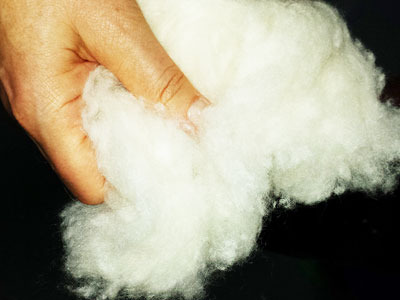 The first thing that usually sends thinking people who care about their health running to the "organic mattress store" is the realization that most beds are soaked in flame retardant. For 99% of the beds out there, such a chemical treatment is necessary – beds have to meet certain fire safety standards, and the cheapest and best way to get synthetic petroleum based foams and highly flammable polyester fabrics, fillers and other junk to meet those standards is to cover them with poison chemical fire retardant.
If you are one of the enlightened and have made the decision to sleep organic, here is a checklist to help you compare organic mattresses and choose the one that is right for you.
Things to Consider When 'Going Organic'
Get the facts straight. There is a lot of misinformation out there and you should be aware that a mattress can be called "organic" as long as it has some organic material in it. For example, a mattress may contain organic cotton as a filler, and be advertised as an organic mattress, even if there is glue and polyurethane foam inside and a have a toxic acrylic, rayon or nylon fabric covering the entire thing.
Make a list of known organic mattress materials so that when you are making comparisons, the process of elimination will be as simple as crossing off those beds that have anything else inside. Look for things like: organic wool, organic cotton, organic bamboo, organic steel, or special coir fiber which is made of shredded coconut shells. Organic wool is especially important because in its natural, untreated form, it is naturally fire resistant, antimicrobial, anti-allergen, dust mite and bed bug resistant. Equally important, it is supremely comfortable.
One important note about organic latex. If you are considering a natural latex mattress, make sure it is 100% from organic non-chemically treated rubber trees. However, there is no mattress company making a 100% organic latex bed. It is not possible to whip sap from the rubber tree and produce a natural foam. There must be at least some additives.
Last, just like food, if you have never heard of it, it is probably not good for you. Take mattresses with things like polyurethane foam, formaldehyde, boric acid, antimony, melamine, and polybrominated diphenyl ethers off of your natural organic mattress comparison list.
Brands That Use Organic Materials in Mattresses
We have done the research and here is our short list of acceptable organic mattresses.
Hastens: Renowned Swedish mattress masters Hästens make each one of their mattresses by hand using natural materials like horsehair, flax, wool, steel and pine.
Savvy Rest: Organic mattresses made in Virginia with natural latex, organic cotton and organic wool.
White Lotus: A great source for healthy bedding, including natural latex mattresses, organic wool and cotton mattresses, all handmade in the US
The Wool Bed Company: Natural wool mattresses, hand-made, free-form, include only material raised or grown on farmland in the USA, without any wood, metal, foam or latex.
Woodstock Organic Mattress: Handmade in the USA of 100% natural materials like organic cotton, wool, horsehair, and 98% pure latex. No polyester, polyurethane foam, or other harmful chemicals are used.
Editors Pick! Vispring: Hand made in England with natural materials including Shetland wool, organic cotton, and Austrian horsetail. Learn more about Vispring at Brickell Mattress in Miami.
So, Time to Go Organic?
Natural and Organic mattresses are much more comfortable than synthetic. This how people used to sleep, on top of all natural farm raised goodness, and it is still the best. You can experience the luxurious comfort of all natural organic mattresses at Brickell Mattress, South Florida's Specialty Sleep Store.
Call. Speak with a Sleep Expert about the best organic materials for your new bed and mattress. Give us a call at 305-326-4000.
Appointments. In the Brickell/ Miami area? Drop by! We welcome walk-ins, and we welcome readers to contact Brickell Mattress online to schedule an appointment with a Sleep Expert.