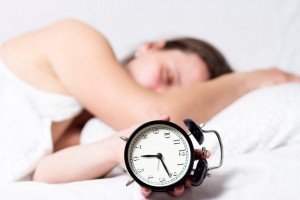 The only possible way to determine how well you've slept is by analyzing the changes in your body during what's called "awake time". Hästens has been focusing on awake time for ages. When a person sleeps on a Hästens bed, their reaction when they wake up is typically an enthusiastic "Wow!" The best night's sleep can only be measured by how great you feel while awake. If you want to feel genuinely awake for the first time in your life, consider a Hästens bed.
Life's only proven anti-aging medicine in this world is indeed sleep. Sleep deprivation can lead to countless of diseases, which is why doctors always stress the importance of a good night's sleep. Unfortunately most if not all American bed brands are fully synthetic, made with foam derived from petrochemicals, fire retardants, and lots of synthetic material fibers. These mass-produced beds are simply made to cater to the mass population who take sleep for granted. Many of these beds made in the U.S. won't make it beyond eight years, and most will break down before they end their warranty period due to the fact that synthetic fibers won't hold up.
All Hästens beds are handcrafted with earth-like materials such as horsetail hair, lambswool, organic cotton, mohair, and flax, among others. These natural materials do several important things for your body that the rest of the beds cannot do:
Natural fibers absorb moisture and heat from your body while the rest of the beds simply repeal. In turn, you are always kept dry and cool while you sleep.
The natural materials absorb static electricity accumulated in the body. You feel extremely relaxed and you fall asleep quickly. Static can be obtained by walking on carpets, opening doors, touching people's hands, driving cars, working on computers or any other electronic devices, for example.
Hästens natural fibers provide amazing comfort that no other foam or synthetic bed can.
Hästens beds can provide optimum orthopedic support as these beds can be made specifically for your height and weight. You can choose from soft/medium/firm/X-firm or split supports.
It's not uncommon to feel so relaxed in a Hästens bed, you end up falling asleep in as little as fifteen minutes. Upon waking up, your body feels full of energy, it's almost as if you've slept for days! In addition, your cognitive senses will be improved, including your alertness.
People who sleep in a Hästens bed won't sleep in anything else for the rest of their lives.
This update is by Brickell Mattress. We sell luxury beds and the world's top mattress brands: VISPRING Luxury Beds and mattresses, Hästens Since 1852 and CARPE DIEM BEDS OF SWEDEN. We offer a sterling selection of mattresses including organic & natural latex, as well as handcrafted beds and innerspring mattresses. We also have a broad selection of bedroom furniture and accessories. With more than eight years of working in the bedding industry, we pride ourselves on being your premium quality sleep center in Miami-Dade County. Visit us online at http://www.brickellmattress.com, at our store located at 1030 SW 8th Street in Miami or give us a call at 305-326-4000 for more information on Hastens mattresses or other brands.