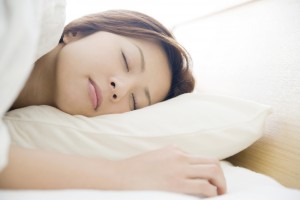 Even though most of us never get enough of it, sleep is essential for our physical and mental well-being. In fact, not getting enough sleep may lead to sleep disorders like insomnia and it can also cause serious issues such as depression and anxiety. While most of us know that a comfortable, premium mattress, a shower, and not consuming caffeine before bedtime can help with getting some rest, there are other factors that may also contribute to sleepless nights.
According to an article on New Haven Register, age may also play a role in not sleeping enough. Recent studies suggest that as a person ages, the part of the brain that assists with regulating sleep begins to decay, which means a person may experience fewer moments of REM sleep, which is considered to be the deepest sleep state.
There is no such thing as being able to "catch up" on sleep during the weekend by sleeping longer hours. Sleeping in on a Saturday will only throw off your sleep schedule, making it harder for the body to adjust to a regular sleep cycle.
Do you sleep with your windows and doors closed? It makes sense to keep your home cool and free of outside noise. However, that same New Haven Register article suggests that sleeping with open windows or doors may help with reducing carbon dioxide levels, resulting in potentially better sleep.
This update is by Brickell Mattress. We sell luxury beds and the world's top mattress brands: VISPRING Luxury Beds and mattresses, Hästens Since 1852 and CARPE DIEM BEDS OF SWEDEN. We offer a sterling selection of mattresses including organic & natural latex, as well as handcrafted beds and innerspring mattresses. We also have a broad selection of bedroom furniture and accessories. With more than eight years of working in the bedding industry, we pride ourselves on being your premium quality sleep center in Miami-Dade County. Visit us online at http://www.brickellmattress.com, at our store located at 1030 SW 8th Street in Miami or give us a call at 305-326-4000 for more information on Hastens mattresses or other brands.