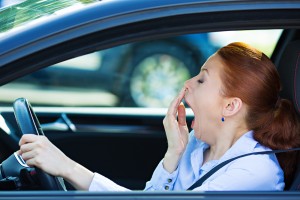 According to a ScienceDaily article revealing not entirely surprising results, recent studies show that sleep deficiency caused by disorders such as insomnia or sleep apnea are strongly associated with motor vehicles crashes, no matter how alert a person may be.
While we all know that excessive sleepiness will result in delayed reactions, just how impaired or sleepy a person may be plateaus if the person is chronically sleep-deprived. As a result, a person may not know just how sleep deprived or impaired they are, which can lead to a high risk when navigating the roadways.
We also know that the mattress you sleep on plays a critical role in fighting sleep disorders and feeling well-rested. With brands like Hästens and VISPRING creating some of the world's most comfortable mattresses, we invite you to visit our store and see why these are unlike you've experienced before. South Florida is already known for its terrible drivers, and there is no need to add risk to your commute by driving sleep deprived.
The sleep deprivation article can be read at the following link: https://www.sciencedaily.com/releases/2018/04/180404114716.htm.
This update is by Brickell Mattress. We sell luxury beds and the world's top mattress brands: VISPRING Luxury Beds and mattresses, Hästens Since 1852 and CARPE DIEM BEDS OF SWEDEN. We offer a sterling selection of mattresses including organic & natural latex, as well as handcrafted beds and innerspring mattresses. We also have a broad selection of bedroom furniture and accessories. With more than eight years of working in the bedding industry, we pride ourselves on being your premium quality sleep center in Miami-Dade County. Visit us online at http://www.brickellmattress.com, at our store located at 1030 SW 8th Street in Miami or give us a call at 305-326-4000 for more information on our mattress collection.