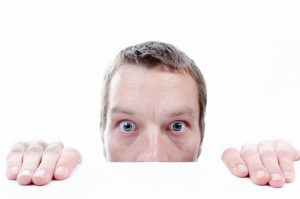 Feeling a bit irritable lately? Perhaps you're losing your cool over trivial matters. It could be a lack of sleep. A recent Journal of Experimental Psychology: General study reinforces what most of us already suspect: losing as little as two hours of sleep may make you angrier and not quite as able to deal with situations causing you frustration. While it's well-known that being sleep deprived can increase depression and anxiety, the study is among the first to show a potential correlation between sleep deprivation and anger.
The study involved just over 140 participants divided into a pair of groups. One group was asked to maintain their normal sleep routine (seven hours of sleep or more) while the other group only slept for about four hours each night. Sure enough, the sleep deprived group became more irritable when attempting to perform the same task as the group that had slept enough hours.
One of the hardest part of falling asleep for many is when they lay down in bed and begin to toss and turn until they find the ideal position, often spending as much as thirty minutes or more. With beds by Hästens and Vispring, you can fall asleep in virtually seconds without frequently changing positions throughout the night. Curious to learn more? Pay us a visit and we'll be happy to share more about these incredible brands.
This update is by Brickell Mattress. We sell luxury beds and the world's top mattress brands: VISPRING mattresses, Hästens Since 1852 and CARPE DIEM BEDS OF SWEDEN. We offer a sterling selection of mattresses including organic & natural latex, as well as handcrafted beds and innerspring mattresses. We also have a broad selection of bedroom furniture and accessories. With more than eight years of working in the bedding industry, we pride ourselves on being your premium quality sleep center in Miami-Dade County. Visit us online at http://www.brickellmattress.com, at our store located at 1030 SW 8th Street in Miami or give us a call at 305-326-4000 for more information on Hastens mattresses or other brands.