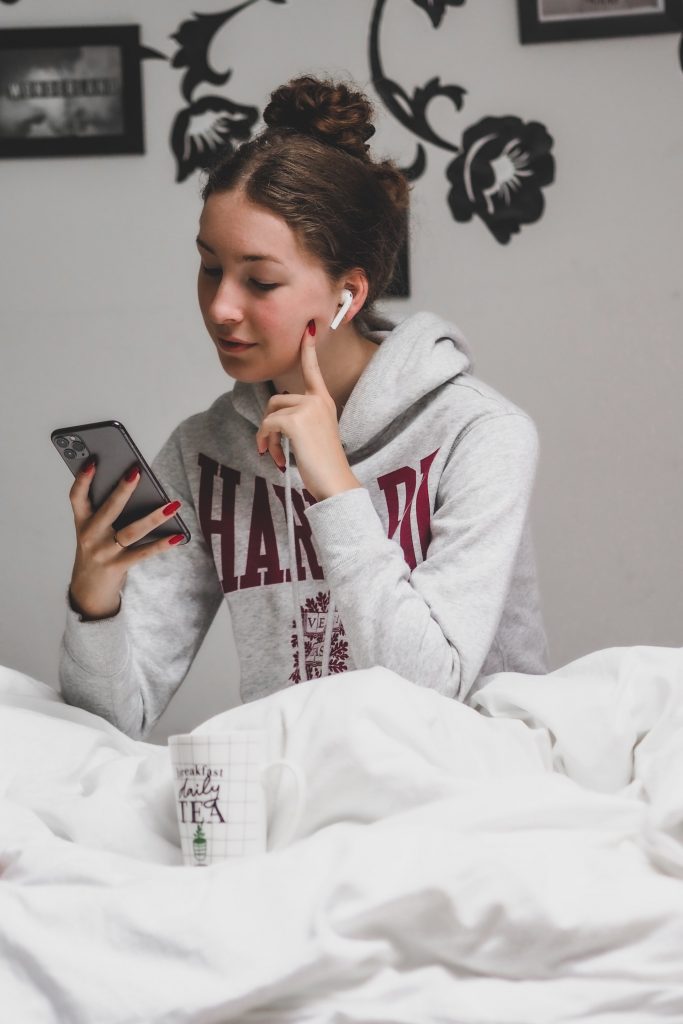 Are you familiar with "revenge bedtime procrastination"? It may sound amusing but it's something many of us have probably been guilty of doing. Chances are you've settled down for bed only to find yourself scrolling on your smartphone versus getting some actual shuteye. For some, they may see this as the window to recover personal time lost during the day.
Staying up late and throwing your sleep patterns into disarray isn't something new, but it's become significantly worse since the pandemic. As more people work from home, the separation between work and personal time may begin to blend into each other, which makes it that much harder to peel yourself away from the phone. Being sleep-deprived will result in gaining weight, greater odds of depression, anxiety, and reduced mental performance.
So, what can you do to curb the habit and prevent revenge bedtime procrastination? If it's not feasible to leave your phone in another room, consider turning on the Do Not Disturb mode. Better yet, try to focus some more time for yourself earlier in the day to reduce the odds of using up your sleep time to look through your phone.
Lastly, don't forget to ensure that the bed you're sleeping on is one that supports you.
This update is by Brickell Mattress. We sell luxury beds and the world's top mattresses brands: Hästens Since 1852, CARPE DIEM BEDS OF SWEDEN, and more. We offer a sterling selection of mattresses including organic & natural latex, as well as handcrafted beds and innerspring mattresses. We also have a broad selection of bedroom furniture and accessories. With more than eight years of working in the bedding industry, we pride ourselves on being your premium quality sleep center in Miami-Dade County. Visit us online at http://www.brickellmattress.com, at our store located at 1030 SW 8th Street in Miami, or give us a call at 305-326-4000 for more information on our mattress collection.