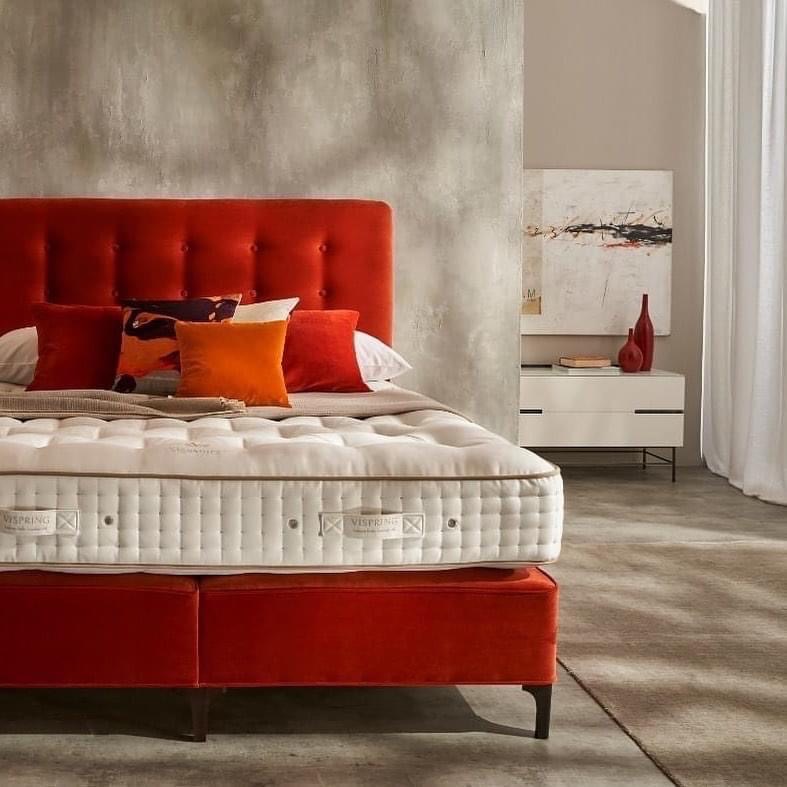 A wide variety of customizations are available for Vispring's handcrafted beds, including numerous spring layers and a variety of fillings. There are also varying levels of tension that can be applied to a mattress. You can find the best Vispring mattress for you by following these easy steps.
Try Each One Out
There is nothing better than going to the store and bouncing, squishing, and rolling on as many of our beds as you like. Work out what works best for you by experimenting with many different combinations of spring tension, filling, and size.
Give It Time
It takes some time to find the ideal bed. Therefore, there is no need to rush. Spend at least 10 minutes testing each bed (with your partner, if you share). Try to settle into your usual sleeping position and check to see if it feels comfortable by turning over a few times.
Evaluate The Support
Vispring mattresses are available in four spring tensions: soft, medium, firm, and extra firm. They are also able to combine two tensions for each side of the bed.
Take Measurements Of The Room
The largest bed that will fit in your room will give you more space to rest and reduce sleep disruption. So, take out the measuring tape and determine exactly what will fit in your space.
You spend one-third of your life sleeping. In the long run, a good night's sleep will benefit your health. Consider your Vispring mattress purchase to be a worthwhile investment.
If you're thinking about investing in a new mattress, visit Brickell Mattress online to view our full mattress collection of top brands, such as Vispring mattresses which are designed specifically to help you fall asleep and stay asleep all night.