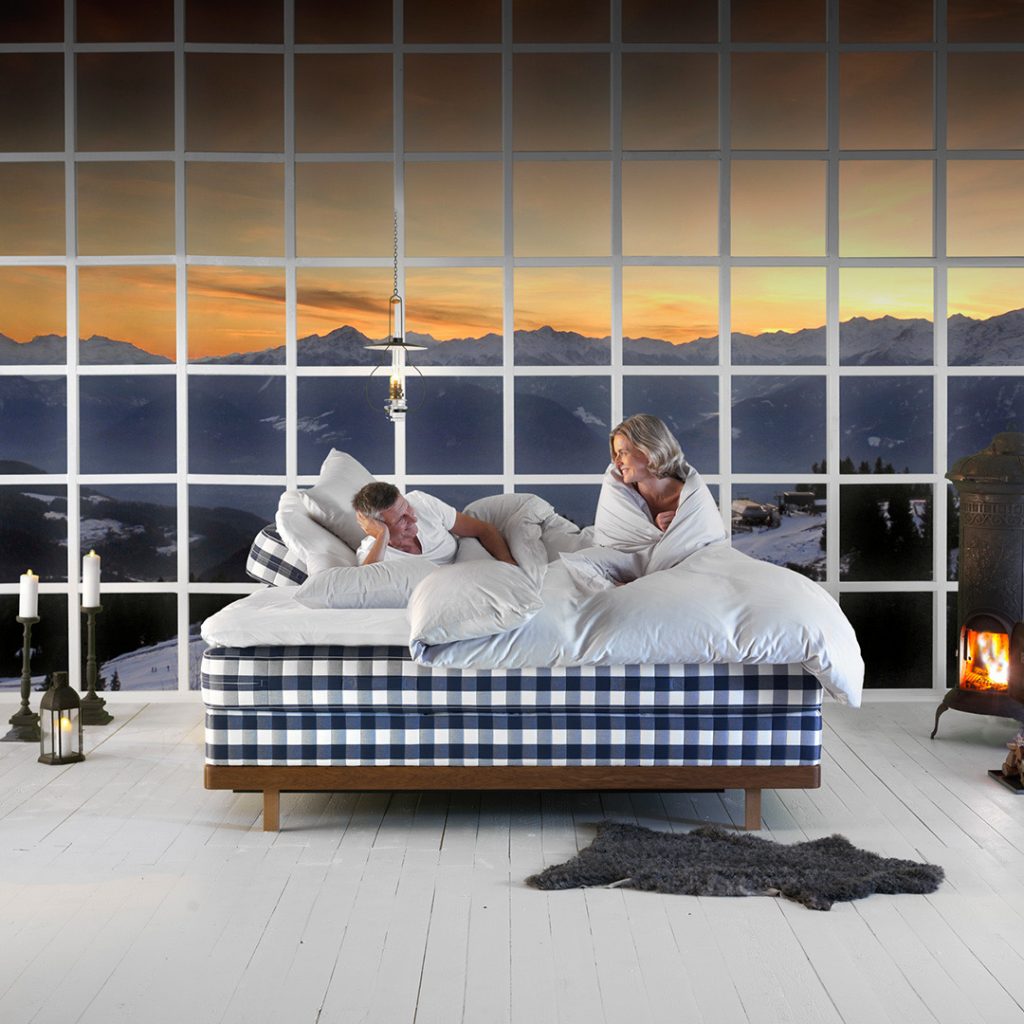 As the holidays approach, it's time for you to indulge in luxury and treat yourself in a well-deserved way. Have you been contemplating a mattress upgrade and looking for the perfect mattress for ultimate comfort and pleasure? Look no further than the Hästens mattress!
Hästens has been crafting luxury beds for over 160 years, and is internationally recognized for its innovative designs, masterful craftsmanship, and superior materials. As the original artisans of the luxury mattress, Hästens sets the highest bar in the world of sleep luxury.
The attentive craftsmanship and exquisite materials used to create Hästens mattresses are worthy of your admiration. Their vision of sustainable sleep is present in the construction of each mattress, giving authenticity and quality to the entire production chain. All of their carefully-sourced natural materials are elegant, environmentally friendly, and without equal.
The intricate details of the Hästens mattress include multiple layers of natural padding and fillings, such as cotton, flax, horsetail hair, wool, and more, creating a graceful and sustainable overall design. Not to be outdone is the majestic horsehair used in the construction of the mattress. This shock absorption material mimics the cushioning properties of a horse's mane, which provides incredible support and helps to extend the mattress lifetime.
Since the Hästens mattress was created to be the best, the company also designed a unique ventilation system within each mattress. This advanced ventilation system circulates the air evenly throughout the entire mattress, creating an excellent sleep environment. The pure and smooth fibers provide an ideal sleeping climate for your body and mind.
The Hästens mattress isn't only about looks, but offers the perfect comfort as well. Unrivaled in its craftsmanship, cherished materials, and dynamic ventilation system, the Hästens mattress offers a truly exceptional sleep experience. So snuggle up in this luxury mattress that has been personally made for you and enjoy a blissful night of rest.
What makes Hästens beds symbolic of luxury is the total package – they prove that experience, craftsmanship, and sustainability matter. A good night's sleep is more than just a place to rest your head – it is an bodily, emotional, and spiritual journeying. Treated yourself and mark the upcoming holidays with a Hästens mattress – the ultimate in luxury sleep. When it comes to purchasing a luxury mattress that gives you indescribable comfort and redefined excellence, Hästens is the world's foremost authority in the luxury mattress market.
If you're thinking about investing in a new mattress, visit Brickell Mattress online to view our full mattress collection of top brands, such as Hastens mattresses, which are designed specifically to help you fall asleep and stay asleep all night.