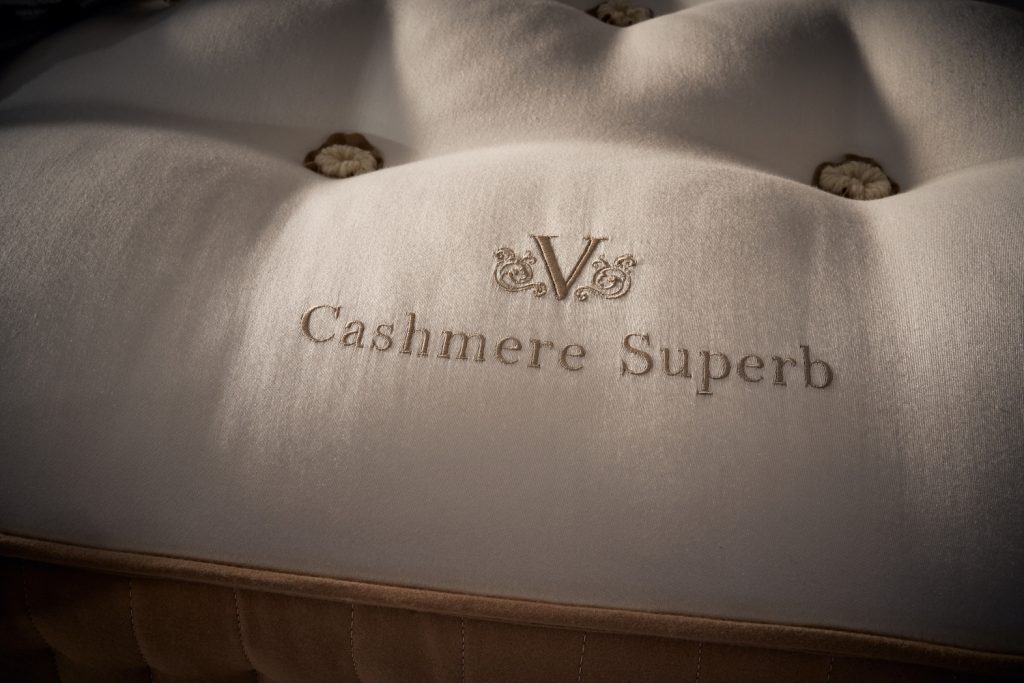 We are excited to announce that Brickell Mattress will be receiving a new addition to the Vispring collection in 2022. The
Vispring Cashmere Superb
will be added to our lineup of
top mattress brands
in January. Stay tuned for updates, such as the official launch date. 
Vispring mattresses are among the best beds in the world. The British-based brand has been delivering quality for over a century and has been met with success. They are well recognized as one of the most useful tools for getting a better night's sleep. Each bed is hand-crafted from only the finest materials in the world, made by highly-regarded masters of the art of bed-making.
Shetland fleece wool, organic cotton, horsehair, cashmere, alpaca fur, honeycomb nested stacked pocket coils made of Vanadium steel, elegant side-stitching, and a cashmere/silk blended quilt top are some of the many differences Vispring offers in a mattress. Plus, some of their mattresses can work with adjustable beds. 
Their materials are not just a tool to help you sleep well, they are also environmentally friendly. Every material that is picked to make up Vispring mattresses are just as comfortable as they are sustainable. The makeup of these matters is natural and pure.
In 2012, Vispring was awarded the Queen's Aware for Enterprise. This award recognizes a business that excels in international trade, innovation, and sustainable developments. 
The excellence does not stop there. Vispring makes every effort to help you find the best bed for you and take care of it for years to come. Each mattress comes with a 30-year guarantee. 
Brickell Mattress is proud to offer Vispring mattresses at our Miami-based shop. Visit us in-store to find your perfect match.