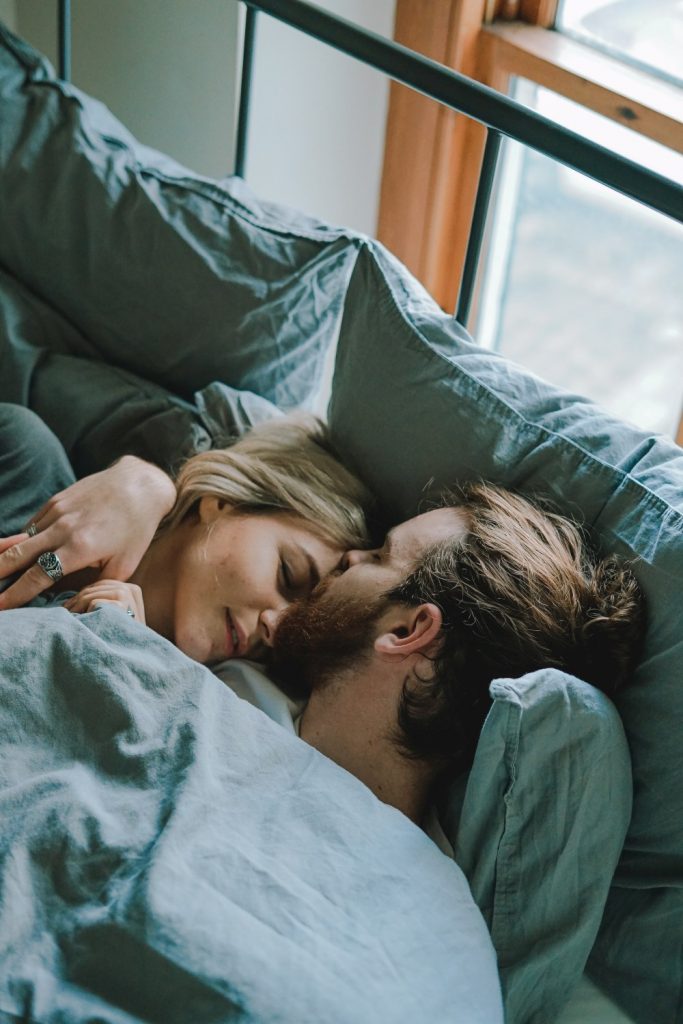 Many of us share a bed with a partner, which can sometimes present problems when you're trying to get some much-needed shuteye. Your partner may snore or they may do a lot of tossing and turning, potentially causing disruptions in your sleep. A way to solve this is by making sure you and your partner are choosing the right mattress.
Let's take movement, for example. You may be fast asleep or drifting off to sleep when your partner decides to move around. This can be jarring and it may "reset" any progress you've made towards falling asleep. With mattress brands like Hästens, these beds are known for isolating movements. In other words, if your partner likes to toss and turn a lot, you won't be affected by the change in sleep position, ensuring your sleep remains undisturbed.
In regards to temperature, a chilly 65 degrees is recommended by the National Sleep Foundation but that may not be realistic. This can often be an issue for couples and it is made even worse if they are sweating at night due to a partner's body heat or a mattress that's too hot. Again, Hästens is made of all-natural materials that do an impressive job of keeping the air circulating while wicking away moisture so you sleep cooler at night.
This update is by Brickell Mattress. We sell luxury beds and the world's top mattress brands: VISPRING Luxury Beds and mattresses, Hästens Since 1852 and CARPE DIEM BEDS OF SWEDEN. We offer a sterling selection of mattresses including organic & natural latex, as well as handcrafted beds and innerspring mattresses. We also have a broad selection of bedroom furniture and accessories. With more than eight years of working in the bedding industry, we pride ourselves on being your premium quality sleep center in Miami-Dade County. Visit us online at http://www.brickellmattress.com, at our store located at 1030 SW 8th Street in Miami or give us a call at 305-326-4000 for more information on our mattress collection.