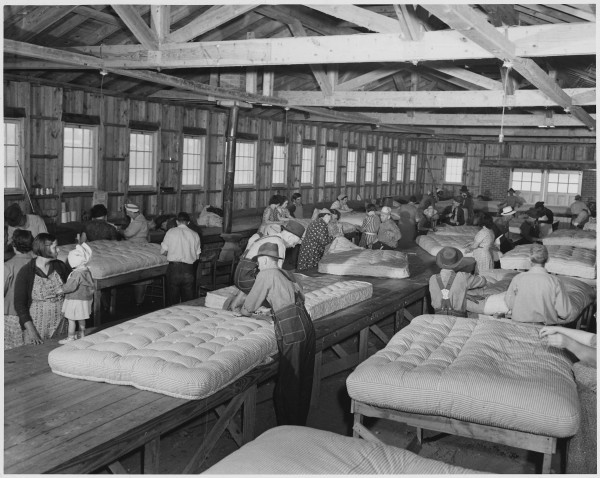 When we purchase a luxury mattress, we don't think of how it will intertwine with our lives enough to be part of our history. It could be the first item you purchase to begin furnishing your new home or the first big purchase you consider with your significant other. Mattresses have played an important role in our history, but they wouldn't have gotten there without its own history.
The History of the Luxury Mattress
Most people don't know how long mattresses have been in existence. Its history begins in 3600 B.C. and since then the design of the luxury mattress has changed significantly.
3600 B.C. Persians made the first water beds out of goatskins and filled them with water.
3400 B.C. Egyptians slept on palm boughs piled in the corners of their homes.
200 B.C. Romans slept on bags of cloth stuffed with reeds, hay, or wool. The wealthy usually slept on feather stuffing which could be considered the first luxury mattresses.
1400s Mattresses were made out of pea shucks, straw or sometimes feathers, stuffed into coarse ticks, and covered with velvets, brocades or silks.
1500-1700 Mattresses were stuffed with straw or down feathers and placed on top of a bed consisting of a timber frame with the support of rope or leather.
Early 18th century Mattresses are filled with cotton or wool
Mid 18th century: Mattress covers are made of quality linen or cotton. The mattress box is shaped or bordered with fillings of natural fibers, such as coconut fiber, cotton, wool, and horsehair. The mattress is buttoned to fasten the stuffing to the cover and the edges are stitched.
Late 19th century: The box spring mattress is invented.
1930s: Innerspring mattresses and upholstered foundations become popular along with artificial fillers. Enclosed coil spring mattresses also have their springs sewn into linked fabrics.
1950s: Foam rubber mattresses and pillows become available for purchase.
1960s: The waterbed is introduced and becomes a popular luxury mattress choice alongside adjustable beds.
1980s: Air mattresses composed of vulcanized rubber or vinyl are introduced.
2000′s: Multitudes of sleeping options and features become available. From air to water luxury mattresses, there is a type to fit everyone's needs. That's where we come in!
Get Your Luxury Mattress Today!
At Brickell Mattress, we offer the finest selection of mattresses from innerspring, water and latex luxury available on the market today. Having been in the bedding industry for over 8 years, we know which type of mattress will fit your lifestyle. We are here to satisfy your need for quality sleep with our quality mattresses. Contact us today for a sleep consultation!