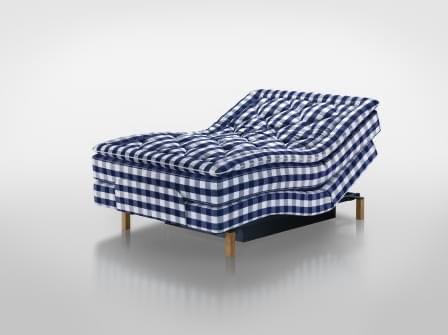 Miami is experiencing yet another hot and humid summer. While the sun is out, we know you'll be busy having fun and staying active. However, don't forget about getting the proper amount of shut-eye. You'll undoubtedly need it for all of your summer plans, and a Hastens mattress is the best way to ensure a restful night of sleep.
Hastens beds are among the most luxurious and comfortable in the world, and the Hastens Adjustable bed is no exception. An adjustable bed with a touch of modernism, the Hastens Adjustable bed has the same level of softness and support as other Hastens beds. The Hastens Adjustable mattress is a standout piece due to its straightforward adjustability and ornate mattress piping. This bed comes with a wireless remote that makes it simple to modify the settings, allowing anyone to find the ideal resting position. Additionally, the Hasten Adjustable bed is eco-friendly! Its EcoDesign Directive-certified motors consume barely half a watt of power in standby mode.
Any Hastens bed offers the utmost in comfort. Since they are comprised of natural horsehair, cotton, wool, and flax, they are packed with breathable layers for maximum support. Often, our lack of sleep and sleep problems are caused by an unsupportive mattress. Hastens mattress alleviate this issue and assist a great number of sleepers with neck, shoulder, back, hip, and joint discomfort. Hastens technology aligns your body while you sleep by providing the optimal level of support.
If you're thinking about investing in a new mattress, visit Brickell Mattress online to view our full mattress collection of top mattress brands to help improve your sleep.