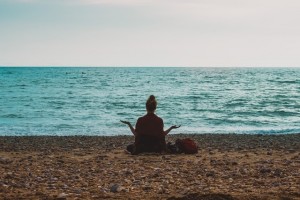 Whenever you've had a day that was either bad or horrendous for whatever reason(s), there is one thing you need to do in order to get a good night's sleep. Do something relaxing or fun, or both, to push away all that stress and anxiety. This remedy is supported by research in the Journal of Occupational Health Psychology, published by the American Psychological Association.
They found that employees experiencing negativity at work were reported to exhibit symptoms of insomnia, but those who were able to detach and unwind by listening to music, going for a walk, or doing yoga, slept much better. Increased blood pressure and fatigue are also effects of a negative work experience. The study also suggests that managers can play a huge role in this experience; that not bombarding employees with work-related matters outside of business hours can be the first step towards a healthier and enjoyable lifestyle.
A comfortable mattress also helps ease away any stress of the workday. With a mattress like Hästens, you'll be asleep after a long workday in less than twenty minutes. As the mattress absorbs static, you're ready to face the workday challenges when you wake up the next day.
This update is by Brickell Mattress. We sell luxury beds and the world's top mattress brands: VISPRING Luxury Beds and mattresses, Hästens Since 1852 and Carpe Diem mattresses. We offer a sterling selection of mattresses including organic & natural latex, as well as handcrafted beds and innerspring mattresses. We also have a broad selection of bedroom furniture and accessories. With more than eight years of working in the bedding industry, we pride ourselves on being your premium quality sleep center in Miami-Dade County. Visit us online at http://www.brickellmattress.com, at our store located at 1030 SW 8th Street in Miami or give us a call at 305-326-4000 for more information.