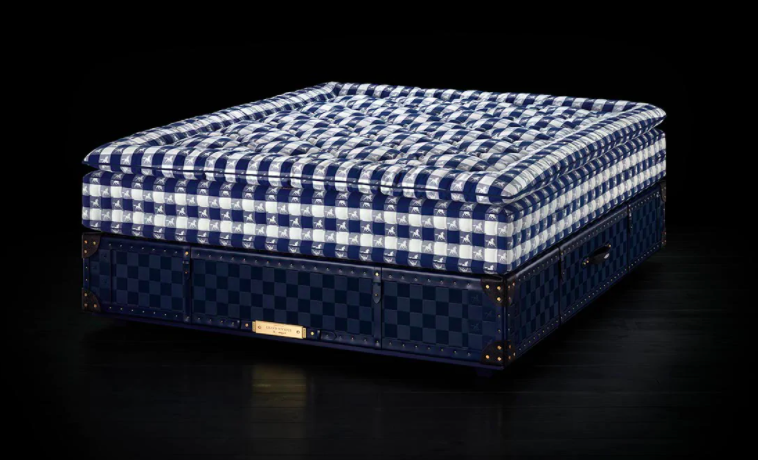 In November, Hastens will be bringing the grandeur that is the Hastens Grand Vividus to the Miami Design District. There is also a Hästens store located at Brickell Mattress. The famed bed is set to make its arrival in time for Art Basel, the premier art show for modern and contemporary art. Every year since 1970, Art Basel has been sited in Basel, Miami Beach, and Hong Kong, defined by the host region and city, showcasing unique art across its galleries and content programming. Art Basel partners with local institutions to make their shows come to life. Each show features famed galleries from across the world and shows that embody the singular exhibition sectors and artistic events that highlight new developments in visual arts, all of which inspire the art world. 
Art Basel will be taking place from December second through the fourth in Miami Beach. In this year's exhibit, you can find leading galleries from established artists to emerging art, an online catalog of artists and their work, a Conversations program that encourages dialogue between notable members of the international art scene, cultural institutions, and more. 
The Hastens Grand Vividus, the pinnacle of all Hästens
horsetail hair
 Beds
, will be showcased in the stunning Black Shadow color. It is available in four different colors and will offer a peer into what life with a Hastens bed or mattress may look like. 
You can also check out the
Hästens Maranga, Eala, Herlewing and 2000T
at Brickell Mattress. The Hästens Sleep Spa at Miami Design District will also be showing the full continental line up, as well as 2000T and VIVIDUS. You can visit the Hastens Miami Design District Store at

112 NE 41st St Suite 100, Miami, FL 33137

, or at Brickell Mattress, located at

1030 SW 8th St, Miami, FL 33130

.
For more information about Brickell Mattress, please call us at

305.326.4000