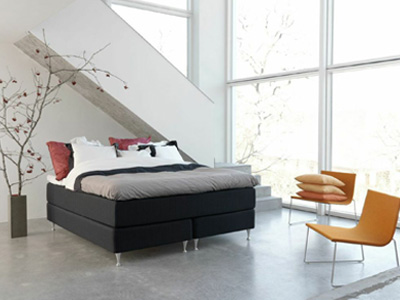 It seems like there is a new synthetic material every day that is discovered to be either carcinogenic or a contributor to cancer development in the body. Despite this, the majority of products we come in contact with every day are synthetic, unfortunately including the majority of people's mattresses.
If you are interested in a more natural, healthier lifestyle, the first place to start would be to choose natural mattress. Brickell Mattress of Miami, FL carries the finest selection of natural and organic mattresses, ranging from soy-based  mattresses to Ultra-Luxury brands that are constructed entirely from natural materials.
Find an All Natural Mattress in Miami
The end goal at Brickell Mattress is to achieve a healthier and happier you by providing healthier products and fitting you with the bed that is exactly tailored to your needs.
All Natural Luxury Beds
Brickell Mattress carries both Ultra-Luxury brands Carpe Diem and Vi-Spring, indisputably two of the best mattress brands in the world. If you are looking for simply the best in innerspring comfort, quality, durability, elegance, and the use of natural materials, you absolutely need come in and experience the finest world-class beds for yourself. You may also view our Couture Collection here.
No other Ultra-Luxury beds in the world compare to these brands in use of natural materials. You will find natural cotton, organic latex, and wool in every Carpe Diem, and can find natural exotic materials such as cashmere, wool from the Shetland Isle, alpaca, horsetail hair, and even more in a Vi-Spring. All this to provide you with a world class bed free of any chemicals whatsoever that will promote a healthier you.
Going All-Natural in Miami
For the best natural bed experience in all of Florida, check out Brickell Mattress located at:
1030 SW 8th Street, Miami, FL 33129
Come in today to start your one of a kind natural mattress experience! For more information go to www.brickellmattress.com or call 305-326-4000 to talk to a Sleep Expert who will guide you through every step of the way. Come to Brickell Mattress, and start sleeping like you never have before!