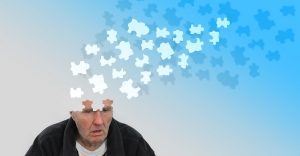 There are thousands if not millions of articles discussing the multitude of negative effects that come with sleep deprivation. As science continues into its effects, there is yet another reason why you should consider making 2019 the year where you get more sleep.
Washington University School of Medicine researchers may have found a deeper link between Alzheimer's disease and sleep deprivation. Older individuals that experienced fewer deep sleep cycles showed higher levels of a brain protein. Elevated levels of this protein are a sign of potential Alzheimer's disease and have also been linked a reduction in cognitive abilities as well as possible brain damage. Alzheimer's disease affects over five million Americans and it is a disease that creeps up slowly.
The above findings once again reinforce how imperative it is that you try and incorporate some extra hours into your sleep. One way to start doing that is by making sure that you have the right mattress. Visit us at Brickell Mattress and we'll just the right mattress for you by names like Vispring and Hastens. We are almost certain you're going to feel an incredible difference and a more restful sleep this year.
To read more about the study, please visit https://medicalxpress.com/news/2019-01-decreased-deep-linked-early-alzheimer.html.
This update is by Brickell Mattress. We sell luxury beds and the world's top mattress brands: VISPRING Luxury Beds and mattresses, Hästens Since 1852 and CARPE DIEM BEDS OF SWEDEN. We offer a sterling selection of mattresses including organic & natural latex, as well as handcrafted beds and innerspring mattresses. We also have a broad selection of bedroom furniture and accessories. With more than eight years of working in the bedding industry, we pride ourselves on being your premium quality sleep center in Miami-Dade County. Visit us online at http://www.brickellmattress.com, at our store located at 1030 SW 8th Street in Miami or give us a call at 305-326-4000 for more information on Hastens mattresses or other brands.