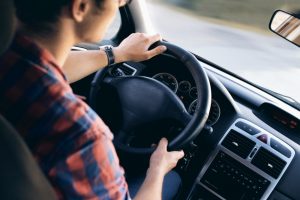 For those of you that live in South Florida and commute to work every day, a large chunk of your time is spent sitting in traffic and dealing with aggressive or distracted drivers. It is imperative to remain vigilant and drive defensively to avoid becoming a victim of a car crash. If you aren't getting enough sleep, however, you're only making things worse and riskier for yourself.
A recent SLEEP study reveals some news that isn't all that surprising. People sleeping fewer than seven hours within a 24-hour period showed greater odds of being involved in as well as causing car crashes. The odds become even greater among individuals that have slept fewer than four hours.
The general consensus seems to be that a person should sleep at least seven hours a night and as much as nine hours, but few people get this much sleep realistically. While we all know that driving drowsy has its major risks, this study sheds some fascinating light on how the number of hours slept correlates with the odds of being involved in or causing a crash.
Could your mattress be playing a role in delaying your efforts to fall asleep? With Hästens or Vispring mattresses, there is practically no tossing and turning. These beds are handmade and have proven time and time again how they make people fall asleep in just a few minutes and keep them asleep. If you live in South Florida and want to add some extra hours to your sleep, we can help you find the right mattress at Brickell Mattress.
To read more about the study, visit https://www.sciencedaily.com/releases/2018/09/180918082041.htm.
This update is by Brickell Mattress. We sell luxury beds and the world's top mattress brands: VISPRING Luxury Beds and mattresses, Hästens Since 1852 and CARPE DIEM BEDS OF SWEDEN. We offer a sterling selection of mattresses including organic & natural latex, as well as handcrafted beds and innerspring mattresses. We also have a broad selection of bedroom furniture and accessories. With more than eight years of working in the bedding industry, we pride ourselves on being your premium quality sleep center in Miami-Dade County. Visit us online at http://www.brickellmattress.com, at our store located at 1030 SW 8th Street in Miami or give us a call at 305-326-4000 for more information on our mattress collection.