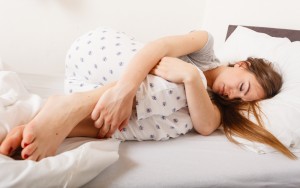 Are you among the people active on social media who just love to take those surveys that reveal details about your personality? Well, you may be somewhat surprised to learn that what you do unconsciously can also tell a lot about you. What exactly do we mean by that? The position you sleep in may be just as revealing as one of those personality tests, according to an article on the ABC 13 Eyewitness News website.
Do you find yourself worrying a lot? If so, you may be one of the numerous people who sleep on their side in a fetal position. For those that sleep on their stomach, it may indicate that you're a "go with the flow" kind of person when it comes to your life and perhaps have little control over what course it takes.
If you sleep on your back with your arms by your side, you could be one of those stubborn, bossy people that are steadfastly set in their ways. On the flip side, back sleepers that raise their arms over their head are probably great listeners that are always up for helping those in need.
Regardless of what position you sleep in, we think you're awesome and we think you should enjoy sleeping in your favorite position in a supremely comfortable mattress. Who knows? You may wake up feeling a little less bossy or with fewer worries.
You can read more at the following link: http://abc13.com/health/what-does-your-sleep-position-say-about-you/3319749/.
This update is by Brickell Mattress. We sell luxury beds and the world's top mattress brands: VISPRING Luxury Beds and mattresses, Hästens Since 1852 and CARPE DIEM BEDS OF SWEDEN. We offer a sterling selection of mattresses including organic & natural latex, as well as handcrafted beds and innerspring mattresses. We also have a broad selection of bedroom furniture and accessories. With more than eight years of working in the bedding industry, we pride ourselves on being your premium quality sleep center in Miami-Dade County. Visit us online at http://www.brickellmattress.com, at our store located at 1030 SW 8th Street in Miami or give us a call at 305-326-4000 for more information on Hastens mattresses or other brands.