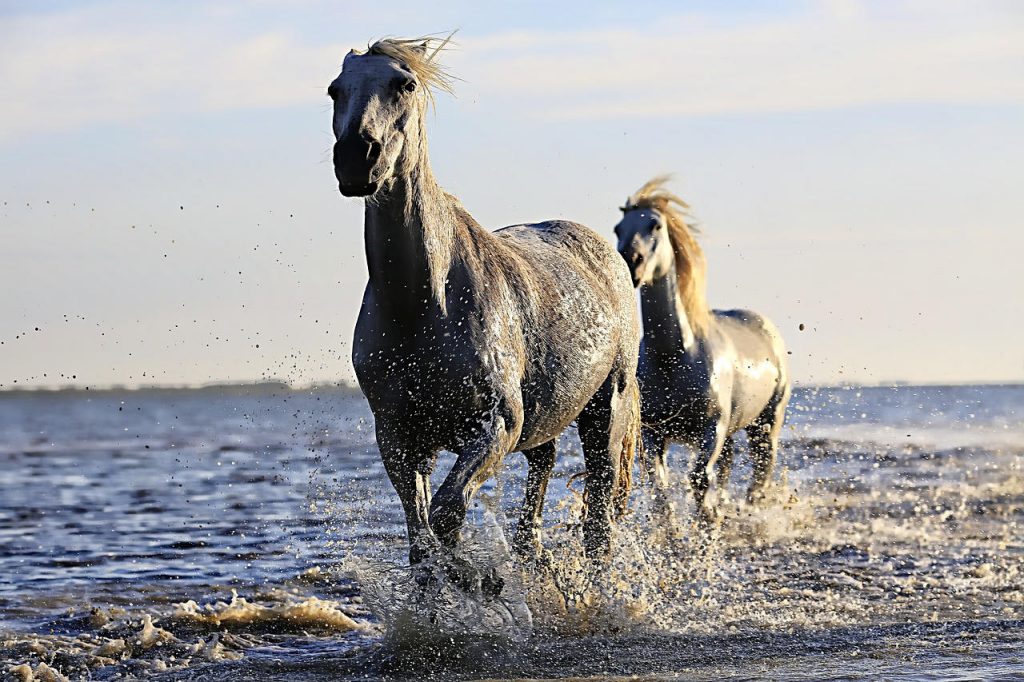 Besides the meticulous craftsmanship, the exceptional comfort of Vispring beds has a lot to do with the all-natural materials found inside of the beds, like cotton, Vicuña wool, and more. To give you an idea of what some of these are and how they affect your sleep, continue reading.
Wool is known for being soft, strong, with a bit of a spring to it. Vispring remains the sole bed maker to utilize 100% Platinum Certified British fleece wool. This wool results in a bed that is hypo-allergenic and breathable. The bamboo Vispring uses is from China and much like wool, it creates a soft and exceptionally absorbent bed that assists with wicking away moisture so you wake up refreshed without being sweaty.
Horsehair from the animal's mane of tail has remained a vital element of upholstery and bed making for countless years. Adding horsetail to a bed is akin to giving it millions of extra springs: the fiber bounces back after being compressed so that the mattress retains its shape after a person has slept on it all night.
Mohair is among the oldest fibers that are still in use today, known for its resiliency, durability, and delicate softness. As a superb natural insulator, it maintains its warmth so you'll sleep warmer when the temperatures become a little too cool.
Cashmere comes from the soft under-fleece of the Cashmere goat. It has exceptional absorbency, resiliency, and it is wonderfully smooth, with long, silky fibers that provide optimum insulation. Cashmere plays a vital role in one of a kind softness and luxurious feel of Vispring's mattresses.
Silk has remained highly prized since ancient times and it is incredibly strong yet incredibly soft. Rare and refined, silk provides a naturally sumptuous bedtime experience, able to adjust to ambient temperature so that the bed remains cool in the summer and warmer during the winter while offering distinctive smoothness throughout the year.
This update is by Brickell Mattress. We sell luxury beds and the world's top mattress brands: VISPRING Luxury Beds and mattresses, Hästens Since 1852 and CARPE DIEM BEDS OF SWEDEN. We offer a sterling selection of mattresses including organic & natural latex, as well as handcrafted beds and innerspring mattresses. We also have a broad selection of bedroom furniture and accessories. With more than eight years of working in the bedding industry, we pride ourselves on being your premium quality sleep center in Miami-Dade County. Visit us online at http://www.brickellmattress.com, at our store located at 1030 SW 8th Street in Miami or give us a call at 305-326-4000 for more information on Hästens mattresses or other brands.