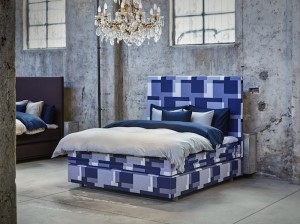 Are you having trouble sleeping? Maybe you missed out on Sleep Awareness Week where we took the time to provide our customers a free sleep assessment to help them find the right mattress and fight the effects of sleep disorders like insomnia. If you didn't have the time to make it, no worries! We encourage you to visit the Brickell Mattress store and experience the magic of sleeping in beds like those manufactured by Hästens.
A Hästens mattress is a completely unique experience and one that has earned a worldwide reputation for being unbelievably uncomfortable. These Swedish mattresses are all handmade using natural materials like horsehair. In fact, a fifteen-minute nap on one of these beds will leave you feeling revitalized and refreshed!
Come to our Brickell Mattress showroom and try Hästens for just fifteen minutes. We can practically guarantee that you will not be disappointed.
This update is by Brickell Mattress. We sell luxury beds and the world's top mattress brands: VISPRING Luxury Beds and mattresses, Hästens Since 1852 and CARPE DIEM BEDS OF SWEDEN. We offer a sterling selection of mattresses including organic & natural latex, as well as handcrafted beds and innerspring mattresses. We also have a broad selection of bedroom furniture and accessories. With more than eight years of working in the bedding industry, we pride ourselves on being your premium quality sleep center in Miami-Dade County. Visit us online at http://www.brickellmattress.com, at our store located at 1030 SW 8th Street in Miami or give us a call at 305-326-4000 for more information on Hastens mattresses or other brands.