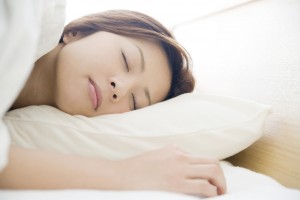 Do you find it tough to fall asleep at night despite being tired? You may be dealing with insomnia, a common sleep disorder that also goes by the familiar name of sleeplessness. Millions of Americans have dealt with a form of insomnia, whether it involves difficulty falling asleep or remaining asleep.
Among the major reasons for insomnia, stress is certainly one of them. Combine your stress with a potentially uncomfortable mattress, and the combination may be a primary reason why your body isn't getting the sleep it desperately needs. Even if you follow a regular schedule where you're sleeping eight hours each night, you may still wake up with a tired feeling. There is a strong possibility your body isn't adjusting to your mattress due to various reasons. Perhaps the mattress is too firm, too soft, or the material of the mattress is causing you to wake up drenched in sweat.
If you've read our previous blogs, you probably know Hästens and Vispring mattresses are unlike any mattress you may have slept on in the past. These mattresses are known for creating deep sleep experiences utilizing all-natural materials where the body's cells regenerate as the mattress extracts any static electricity accumulated throughout the day. Sleeping on these mattresses, you wake up with a genuine sense of rejuvenation.
To help you with making uncomfortable mattresses and sleepless nights a thing of the past, we're excited to announce Brickell Mattress Sleep Awareness Week, which is focused around you and helping you fall asleep, stay asleep, and wake up feeling energized. To assist with that, we're offering customers a FREE in-store sleep assessment customized around you so you can experience one of these incredible mattresses designed for your body type. We think you're going to absolutely love them the moment you rest your head down.
Join us beginning on March 9th through the 16th at our Brickell Mattress store!
This update is by Brickell Mattress. We sell luxury beds and the world's top mattress brands: VISPRING Luxury Beds and mattresses, Hästens Since 1852 and CARPE DIEM BEDS OF SWEDEN. We offer a sterling selection of mattresses including organic & natural latex, as well as handcrafted beds and innerspring mattresses. We also have a broad selection of bedroom furniture and accessories. With more than eight years of working in the bedding industry, we pride ourselves on being your premium quality sleep center in Miami-Dade County. Visit us online at http://www.brickellmattress.com, at our store located at 1030 SW 8th Street in Miami or give us a call at 305-326-4000 for more information on Hastens mattresses or other brands.