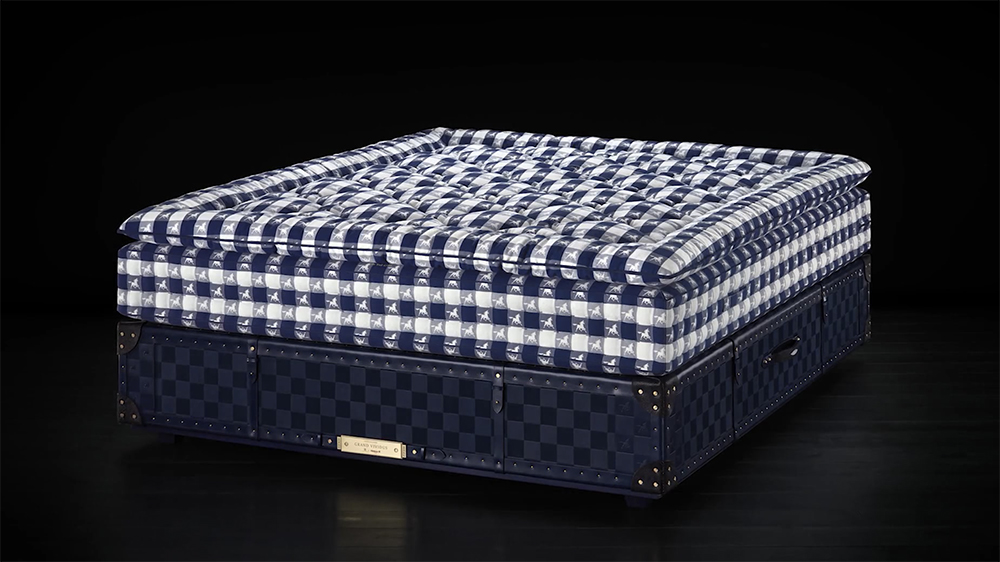 The first step to getting better sleep is to check your mattress. The average bed only lasts seven years, yet many Americans have had theirs for over a decade. Sleep is crucial to our physical, mental, and emotional health, and when it is a struggle to get the recommended amount (the average adult needs between seven and eight hours per night), we can suffer for it.
Getting better sleep is easier when you have a top-of-the-line mattress to help. The Hastens Grand Vividus, the newest addition to their luxury mattress collection, can help you do just that.
The Swedish manufacturer is offering a special deal to one lucky reader of Robb Report (full article here). This special opportunity allows you to jump ahead of the waitlist for the newest bed from Hastens, plus numerous other bonus offers to elevate your sleeping experience. The winner will also be flown to Miami to test out the bed in their Sleep Spa and a special Zoom session with Michael Breus, a psychologist and sleep expert who has also worked with Princess Cruises and Six Senses resorts.
The Hastens Grand Vividus was created with interior designer Ferris Rafauli, the designer behind rapper Drake's infamous home in Toronto. The bed is made of the signature Hastens blue checkerboard pattern and comes in four different colors: black shadow, phanthom charcoal, and natural shale.
Its elegant look is not the only thing that makes this bed stand apart from others – it is made with only the finest materials such as horsehair, cotton, flax, and wool, all handmade into the world's finest bed.
You can also check out the luxury bed at Brickell Mattress upon its release, as well as other top mattress brands.