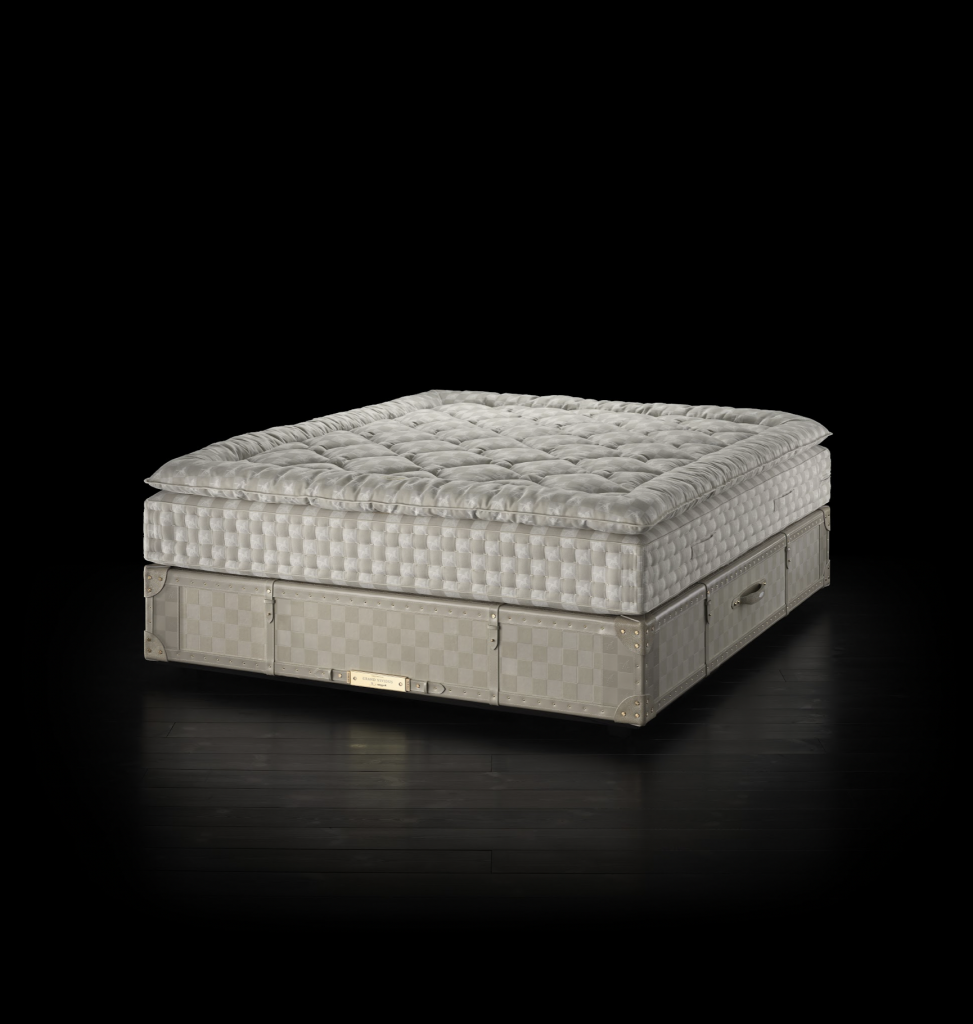 Brickell Mattress is no stranger to luxury beds, and the Hastens Grand Vividus hand crafted bed is no exception. This luxury mattress is perhaps the best to be released from Hastens Mattresses, a luxury mattress manufacturer in Sweden. For decades, Hastens has defined what it means to sleep on the world's best beds, and the Grand Vividus only reinforces that reality.
This mattress is made from breathable cotton, a unique hand upholstered woven fabric with Hastens' signature horse insignia that has been used since 1917, European leather, and a solid nubuck base. Additional materials include shagreen – a rich-textured hide that covers the corners and handles of the bed, along with brass detailing that embodies the history of Hastens, all the way back to the days of the Swedish Royal Court.
The Hastens Grand Vivivdus is available at Brickell Mattress and comes in four color variations – traditional blue check design, black shadow, grey, and white.
Visit us in-store to learn more.
Brickell Mattress has been redefining the experience of shopping for a new mattress. Our vision rehabs the norm or boring mattress and replaces it with comfortable, high-quality designs that provide ease and assurance. Each of our specialists has a minimum of five years of experience in the industry and is well-versed in providing friendly and helpful service. Each specialist is also bilingual. We are ready to help you, whether you want a mattress quickly or wish to customize your bed.
Visit us in-store at 1030 SW 8th Street, Miami, FL, 33130. You can also visit the Hästens store in the Miami Design District.