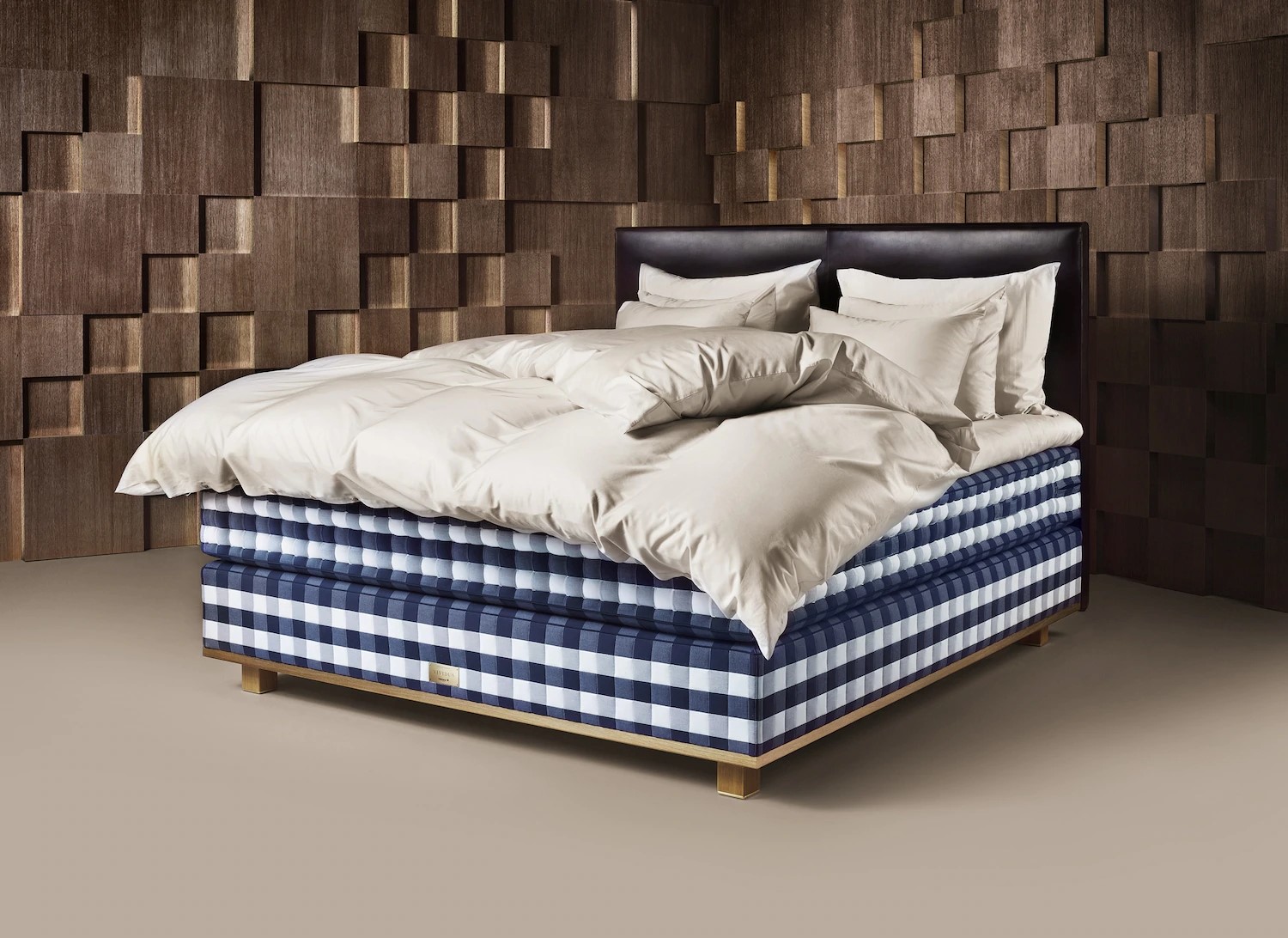 When it comes to the world's most luxurious bed, few, if any beds match the superior quality of the astoundingly comfortable Hästens Vividus. Handcrafted to be the ultimate in mattress perfection, this luxury bed is the result of a centuries-long passion for craftsmanship and a zest for optimum bed and mattress making. Hästens Vividus is a showcase of the finest natural materials and meticulous attention to the tiniest details.
The Vividus sleep experience is almost as if you could literally touch a dream and truly unlike anything you've ever slept on before. As the best and most luxurious bed ever made by Hästens, the bed is simply world-class. Its materials like the horsetail hair are finely woven into the bed and naturally curled to create durable, springy spirals. In fact, the hair measures between thirty to forty centimeters, which is the same type of hair used by makers of high-end musical instruments when stringing the highest quality bows for double bass.
This update is by Brickell Mattress. We sell luxury beds and the world's top mattress brands: VISPRING Luxury Beds and mattresses, Hästens Since 1852 and CARPE DIEM BEDS OF SWEDEN. We offer a sterling selection of mattresses including organic & natural latex, as well as handcrafted beds and innerspring mattresses. We also have a broad selection of bedroom furniture and accessories. With more than eight years of working in the bedding industry, we pride ourselves on being your premium quality sleep center in Miami-Dade County. Visit us online at http://www.brickellmattress.com, at our store located at 1030 SW 8th Street in Miami or give us a call at 305-326-4000 for more information on Hästens mattresses or other brands.