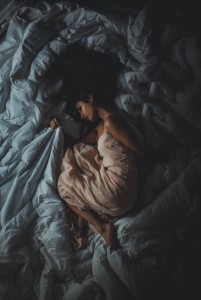 At a time when our ability to get an adequate amount of sleep is constantly threatened by stress, our devices, or ailments caused by lack of sleep, it should come as no surprise that there is actually an industry born out of this problem.
First and foremost is the mattress business, no doubt the pioneer of the sleep industry, which has become increasingly similar to tech startups with the introduction of "smart" mattresses. Our need for sleep spurs many different and unique approaches to remedy the issue. These channels range from sleep-related apps, white noise machines, custom pillows, books, and weighted blankets. There is even a niche market for "spooning robots", bean-shaped pillows that mimic the breathing of humans to stimulate melatonin and induce relaxation. According to studies and reports, the sleep business is estimated to be valued between $30 to 40 billion and it is growing at a yearly rate of 8% with no signs of slowing down.
This update is by Brickell Mattress. We sell luxury beds and the world's top mattress brands: VISPRING Luxury Beds and mattresses, Hästens Since 1852 and CARPE DIEM BEDS OF SWEDEN. We offer a sterling selection of mattresses including organic & natural latex, as well as handcrafted beds and innerspring mattresses. We also have a broad selection of bedroom furniture and accessories. With more than eight years of working in the bedding industry, we pride ourselves on being your premium quality sleep center in Miami-Dade County. Visit us online at http://www.brickellmattress.com, at our store located at 1030 SW 8th Street in Miami or give us a call at 305-326-4000 for more information on Hastens mattresses or other brands.