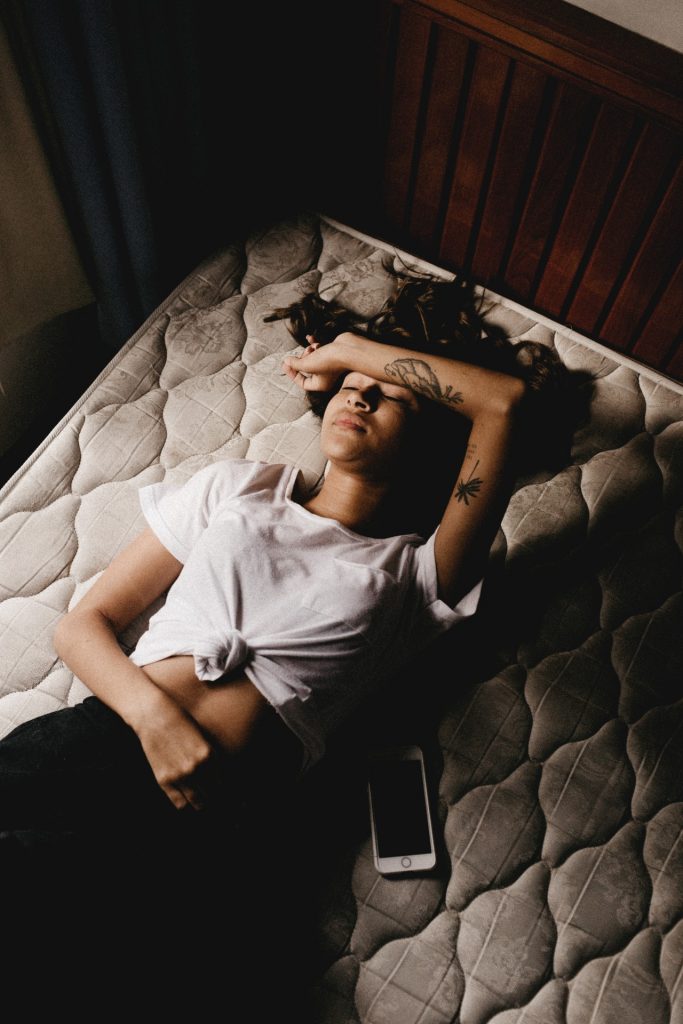 Getting better sleep is something many of us aim to achieve every night. Consistently poor sleep can lead to a sleep disorder like insomnia and it can even affect a person's physical and mental health. How do you improve it? Here are a few ways.
Instead of relying on your watch or phone to track your sleep habits, use a diary instead without going overboard. Jot down what time you're going to bed, how long you slept, and what time you're getting up. This will provide a much better idea of your sleep quality while helping you pinpoint possible patterns.
When you wake up in the middle of the night, you may have a tendency of checking to see what time it is. Although tempting, refrain from doing this as it will only serve to make you anxious about how many hours of sleep you have left and whether or not you're going to feel rested enough to tackle the day.
What are some of the other tips? Ones you've probably heard before: use your bedroom solely for sleeping, refrain from using electronic devices before bedtime, and avoid caffeinated beverages when it's close to that time.
Speaking of feeling rested enough, if you aren't sleeping on beds like those by Vispring or Hästens, those hours you do spend in bed might not be giving you the full rest and support you need. Curious? Visit us at Brickell Mattress and we'll tell you more.
This update is by Brickell Mattress. We sell luxury beds and the world's top mattress brands: VISPRING Luxury Beds and mattresses, Hästens Since 1852 and CARPE DIEM BEDS OF SWEDEN. We offer a sterling selection of mattresses including organic & natural latex, as well as handcrafted beds and innerspring mattresses. We also have a broad selection of bedroom furniture and accessories. With more than eight years of working in the bedding industry, we pride ourselves on being your premium quality sleep center in Miami-Dade County. Visit us online at http://www.brickellmattress.com, at our store located at 1030 SW 8th Street in Miami or give us a call at 305-326-4000 for more information on Hästens mattresses or other brands.