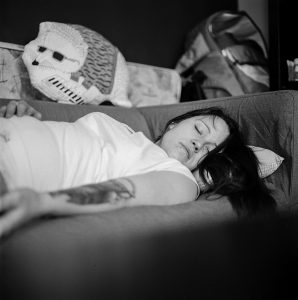 Chances are there has been more than one occasion where you've felt yourself dozing off at work or school. While this could be due to a sleep disorder or poor health, one way to combat sleepiness or sluggishness is to take a nap.
Depending on who you ask, you may be told that taking a nap during the day is not a good idea because it will ruin your sleep for the evening. Then again, there are those that suggest a quick nap will do the body good. Who are you to believe?
The business news website Quartzy asked several sleep experts whether it's wise to sleep during the day and the consensus is yes, a daytime nap will do you some good provided you nap the right way.
A nap can increase alertness as well as improve mental performance. Furthermore, a nap may also help with lowering blood pressure. The key is to limit your nap to no more than thirty minutes. Anything more than that and you're running the risk of going into deep sleep. If you wake up during this sleep stage, you'll feel worse.
Even if you aren't feeling exceptionally tired, a nap will do the body good. While you won't always have a mattress like Hastens or Vispring around, these brands will help you enjoy a more restful nap thanks to their optimum comfort. When you wake up, you're ready to face whatever the rest of the day throws at you.
To read more, visit https://qz.com/quartzy/1589457/is-napping-good-for-you-only-if-you-do-it-the-right-way/.
This update is by Brickell Mattress. We sell luxury beds and the world's top mattress brands: VISPRING Luxury Beds and mattresses, Hästens Since 1852 and CARPE DIEM BEDS OF SWEDEN. We offer a sterling selection of mattresses including organic & natural latex, as well as handcrafted beds and innerspring mattresses. We also have a broad selection of bedroom furniture and accessories. With more than eight years of working in the bedding industry, we pride ourselves on being your premium quality sleep center in Miami-Dade County. Visit us online at http://www.brickellmattress.com, at our store located at 1030 SW 8th Street in Miami or give us a call at 305-326-4000 for more information on our mattress collection.