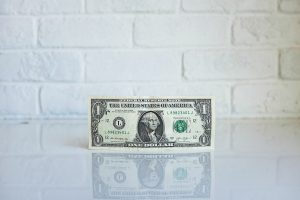 Did you make any New Year's resolutions? Besides adopting a regular workout routine, you may have decided this year is the one where you're going to start going to bed earlier. If so, you may be surprised to learn how improving your sleep can make your other 2019 resolutions easier to achieve and perhaps most importantly, stick to.
Maintaining your diet. Eating healthier is among the most common of resolutions yet many people fail to stick to it. Researchers found that people pulling an all-nighter not only had a greater appetite, but they were also more prone to seek out foods packed with calories due to being sleep deprived.
Wiser money management. Other resolutions people typically make is becoming better about saving for the future or an emergency situation. Another study showed that sleep-deprived volunteers were more likely to take risks without considering the potential losses.
Ready to upgrade your sleep this year? Visit us at Brickell Mattress to find the perfect bed to help you fall and stay asleep so you can achieve all of your resolutions.
To read more, visit https://www.forbes.com/sites/roddwagner/2019/01/03/eight-reasons-sleep-is-the-key-to-your-new-years-resolutions/#7df36f8f1c8e.
This update is by Brickell Mattress. We sell luxury beds and the world's top mattress brands: VISPRING Luxury Beds and mattresses, Hästens Since 1852 and CARPE DIEM BEDS OF SWEDEN. We offer a sterling selection of mattresses including organic & natural latex, as well as handcrafted beds and innerspring mattresses. We also have a broad selection of bedroom furniture and accessories. With more than eight years of working in the bedding industry, we pride ourselves on being your premium quality sleep center in Miami-Dade County. Visit us online at http://www.brickellmattress.com, at our store located at 1030 SW 8th Street in Miami or give us a call at 305-326-4000 for more information on Hastens mattresses or other brands.