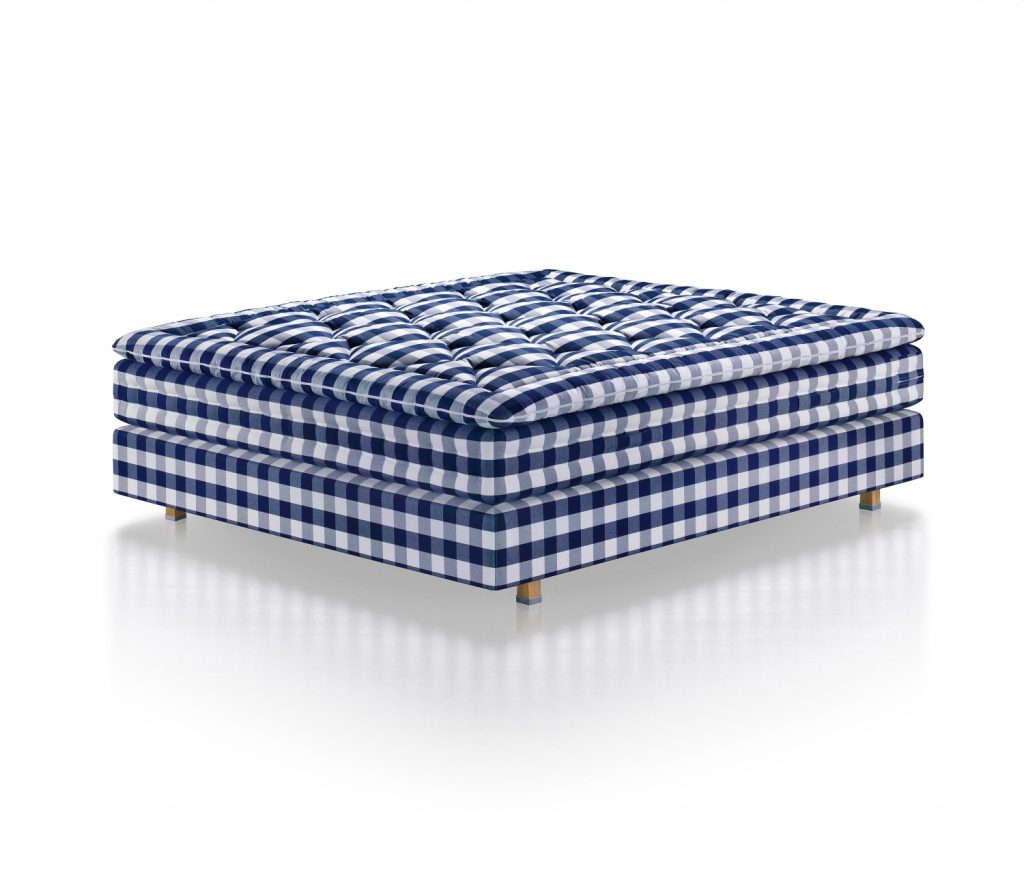 In Hawaii, it's customary for people to say "E Ala Ē" to gently nudge someone awake. Once you've experienced the comfort of a Hästens Eala, you will easily understand the reason why the Swedish manufacturer chose the bed's name. You'll feel wonderfully refreshed, akin to if you had just awoken from a blissful rest on a remote tropical island.
How does the Hästens Eala manage to create the perfect temperature for a wonderful rest? It's all about the use of all-natural horsetail hair, wool, cotton and flax which are layered and carefully assembled by hand. These materials are then wrapped in more than twenty square meters of blue-check cotton fabric, woven with a technique that Hästens artisans have continued to perfect for decades.
As with all beds made by Hästens, the Eala is carefully designed to ensure you remain cool and dry throughout the night. The horsetail hair, wool, and flax wick away and absorb body moisture which is then released through the sides of the bed. While this is happening, fresh air circulates each fiber gently embracing your body.
This update is by Brickell Mattress. We sell luxury beds and the world's top mattress brands: VISPRING Luxury Beds and mattresses, Hästens Since 1852 and CARPE DIEM BEDS OF SWEDEN. We offer a sterling selection of mattresses including organic & natural latex, as well as handcrafted beds and innerspring mattresses. We also have a broad selection of bedroom furniture and accessories. With more than eight years of working in the bedding industry, we pride ourselves on being your premium quality sleep center in Miami-Dade County. Visit us online at http://www.brickellmattress.com, at our store located at 1030 SW 8th Street in Miami or give us a call at 305-326-4000 for more information on Hästens mattresses or other brands.