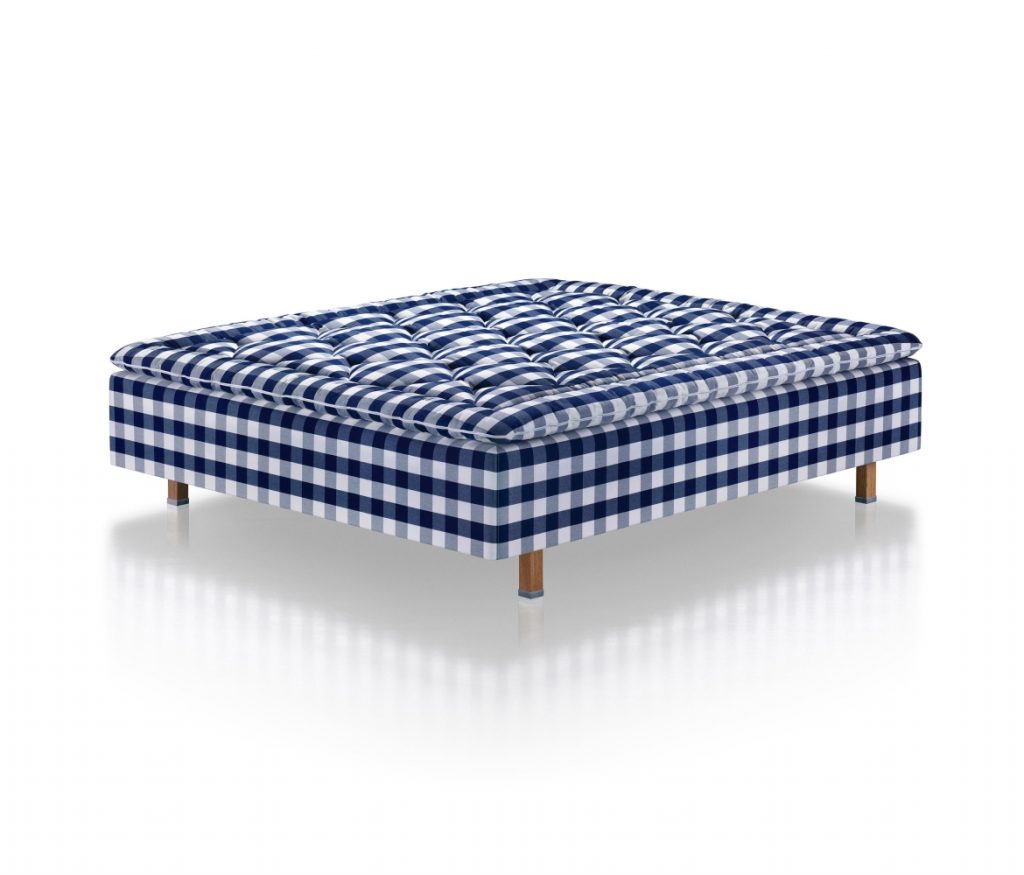 Imagine a time when you can wake up, open your eyes, and feel genuinely rested and recharged, ready to face whatever awaits you from sunrise to sundown. Experiencing this feeling is among the many goals of the Hästens Excel. This handmade bed is built to last practically a lifetime and it features a solid pine frame, a double spring system plus more than ten layers of meticulously combined horsetail hair, wool, cotton, and flax. Lose yourself in its gentle embrace whenever it's time for a nap or you need to wake up feeling recharged.
The Hästens Excel is responsive and pliable, while also being a little less cushy on the surface compared to other Hästens models, resulting in a slightly firmer feel. This bed is ideal for those seeking to lie on the bed rather than in it or for those that like firm beds but have often found that many of them are just too firm. Like all Hästens beds, you'll always sleep at the right temperature, thanks to the Excel's unique blend of natural materials intended for optimum air circulation.
The spring systems and wooden frame of the Hästens Excel are both encased in flax, which serves to prevent components from rubbing against each other. This means the bed remains quiet and it does not allow the build-up of static electricity, resulting in a better night's sleep.
This update is by Brickell Mattress. We sell luxury beds and the world's top mattress brands: VISPRING Luxury Beds and mattresses, Hästens Since 1852 and CARPE DIEM BEDS OF SWEDEN. We offer a sterling selection of mattresses including organic & natural latex, as well as handcrafted beds and innerspring mattresses. We also have a broad selection of bedroom furniture and accessories. With more than eight years of working in the bedding industry, we pride ourselves on being your premium quality sleep center in Miami-Dade County. Visit us online at http://www.brickellmattress.com, at our store located at 1030 SW 8th Street in Miami or give us a call at 305-326-4000 for more information on Hästens mattresses or other brands.