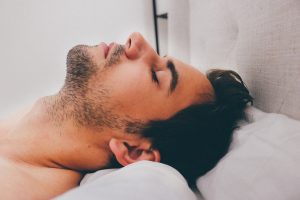 For many people, they may fall asleep at a decent time only to wake up several times during the night, resulting in something called fragmented sleep. If the side effects of insufficient sleep weren't bad enough, recent research once again reinforces how it can contribute to heart disease.
A recent PESA study showed that individuals who slept fewer than six hours a night or woke up several times during the night showed an increased risk of what's called asymptomatic atherosclerosis, which is the scientific named for the hardening and narrowing of the arteries. Most people are aware that hardening and narrowing of the arteries is a major contributor to heart disease.
The study involved nearly 4,000 middle-aged individuals in good health who were monitored for seven days while their sleep quality was recorded. Several health factors were taken into account such as their physical activity as well as their stress levels, possible depression, or sleep apnea risk.
Even if you get around seven to eight hours of sleep every night, interrupted sleep can still cause you to feel tired and as if you barely slept during the night. That's why mattresses like those by Hästens and Vispring are made to help you fall asleep faster and perhaps more importantly, stay asleep. With their distinct design, they are both extremely comfortable and they conform to your body so there is little to no tossing and turning during the night.
This update is by Brickell Mattress. We sell luxury beds and the world's top mattress brands: VISPRING Luxury Beds and mattresses, Hästens Since 1852 and CARPE DIEM BEDS OF SWEDEN. We offer a sterling selection of mattresses including organic & natural latex, as well as handcrafted beds and innerspring mattresses. We also have a broad selection of bedroom furniture and accessories. With more than eight years of working in the bedding industry, we pride ourselves on being your premium quality sleep center in Miami-Dade County. Visit us online at http://www.brickellmattress.com, at our store located at 1030 SW 8th Street in Miami or give us a call at 305-326-4000 for more information on Hästens mattresses or other brands.