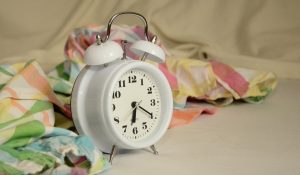 Here's some news that may not be all that surprising. Researchers have found that sleeping too much is nearly as bad as not sleeping enough, negatively affecting cognitive abilities and a person's health. Last year, the University of Western Ontario conducted a massive sleep study involving more than 40,000 people around the world to determine how a lack of or too much sleep affects them.
After examining data involving over 100,000 nights of sleep, researchers discovered that indeed, a minimum of seven hours each night is ideal for the best sleep, optimum brain function, and a healthy body. On the other hand, the ones who slept more than seven or eight hours experienced the same impairments as those that were only getting six hours of sleep or fewer. One could argue that this also serves as a reminder that there is no such thing as being able to "make up" on sleep. Sleeping only six hours during the week and then trying to make up for it during the weekend by sleeping eight or more may not be making much of a difference.
One way you can easily prevent oversleeping is by tossing and turning less and falling asleep right away. With a Hästens or Vispring mattress, that goal is much easier to accomplish. Thanks to their distinct, intricate design, these beds conform to the shape of the body and provide optimum back support, adjusting accordingly so there is no soreness or moving around trying to find a comfortable position to sleep in. There is a reason why these beds have earned worldwide praise, why not improve your sleep today by trying one of these mattresses?
This update is by Brickell Mattress. We sell luxury beds and the world's top mattress brands: VISPRING Luxury Beds and mattresses, Hästens Since 1852 and CARPE DIEM BEDS OF SWEDEN. We offer a sterling selection of mattresses including organic & natural latex, as well as handcrafted beds and innerspring mattresses. We also have a broad selection of bedroom furniture and accessories. With more than eight years of working in the bedding industry, we pride ourselves on being your premium quality sleep center in Miami-Dade County. Visit us online athttp://www.brickellmattress.com, at our store located at 1030 SW 8th Street in Miami or give us a call at 305-326-4000 for more information on Hastens mattresses or other brands.